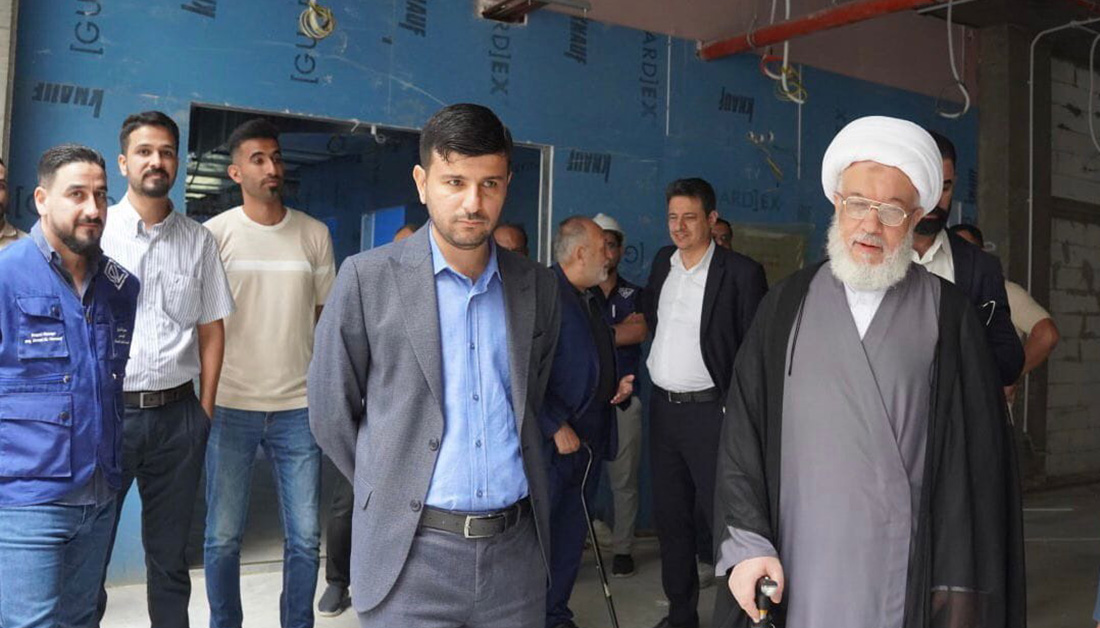 The representative of the supreme religious authority of the Holy Shrine, Sheikh Abdul Mahdi al-Karbalai, continues his field follow-up of the amplest project specialized in treating cardiovascular diseases in Iraq.
Eng Mohammad Dhiaa, the head of the Strategic Projects Department at the Holy Shrine, said in an interview, "Sheikh Al-Karbalaei conducted a field tour in one of the Shrine's projects which is Khatam Al-Anbiya Hospital for heart diseases, based in the Bahadliya district / Karbala."
He explained, "Sheikh Al-Karbalaei emphasized using the best and latest materials to follow-up
 the global standards to be the most modern and amplest specialized centre in Iraq."
Dhiaa added that "The total area of the project is (7) dunums, while the building area is (35,000m2), with (11) floors, as the project consists of two buildings, the first one is the main hospital building, and the 2nd building is a garage for cars with (6) floors." 
He continued, "The hospital includes several departments, such as the operations department, with the (hybrid) hall, in addition to (4) catheterization rooms, intensive care rooms, recovery rooms, inpatient rooms, and a central laboratory, noting that the hospital has intensive care room (ECMO) for children, which is the first of a kind in Iraq."
Attachments
:
Aba al-Hassan Abbas