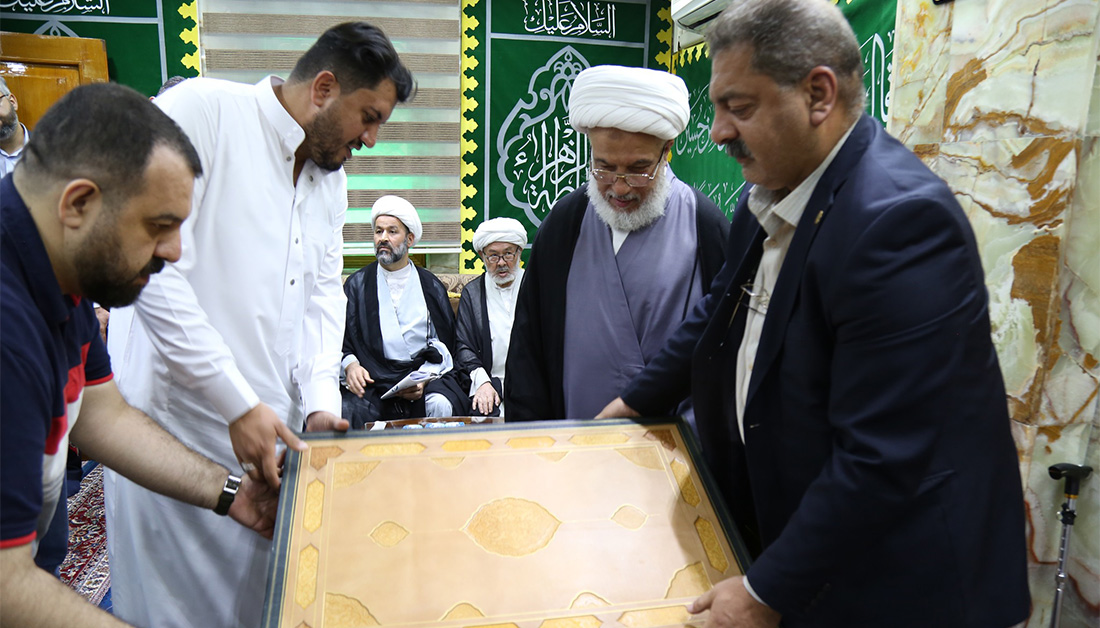 In the presence of the representative of the Supreme Religious Authority and Chief Clerk Sheikh Abdul Mahdi Al-Karbalai, The Shrine's Museum received; a remarkable rare copy of the Quran, which was made of diamonds, pure gold, platinum and silver.
The director of the museum, Mr. Ghassan al-Shahrestani, said in an interview, "In the presence of Sheikh Al-Karbalaei, one of the visitors (Hamid Reza Pahlawan) gave a rare Quran, due to its accuracy, well handmade work, and beautiful designing."
Al-Shahristani added, "The Holy Qur'an weighs over (25) kg, (21kg) of copper, (900) grams of 24-karat gold, and (400) grams of 18-karat gold were used in the form manufacturing, and the design refers to the Shrine's aspects with (604) pages."
He continued, "The book measures are (70 cm in height - 50 cm in width) and was written by (Prof Rai'en Akbar Khaan Zadeh) in handwriting, while this idea was implemented by (Prof Mahdi Asgari) with the famous font (Osman Taha).
It is stated that the Shrine's museum, since its inauguration in 2011, has received several precious collections back to different times.
Attachments
:
Aba al-Hassan Abbas