New students to be Braille language teachers
News and Reports
2018-08-05
316 Views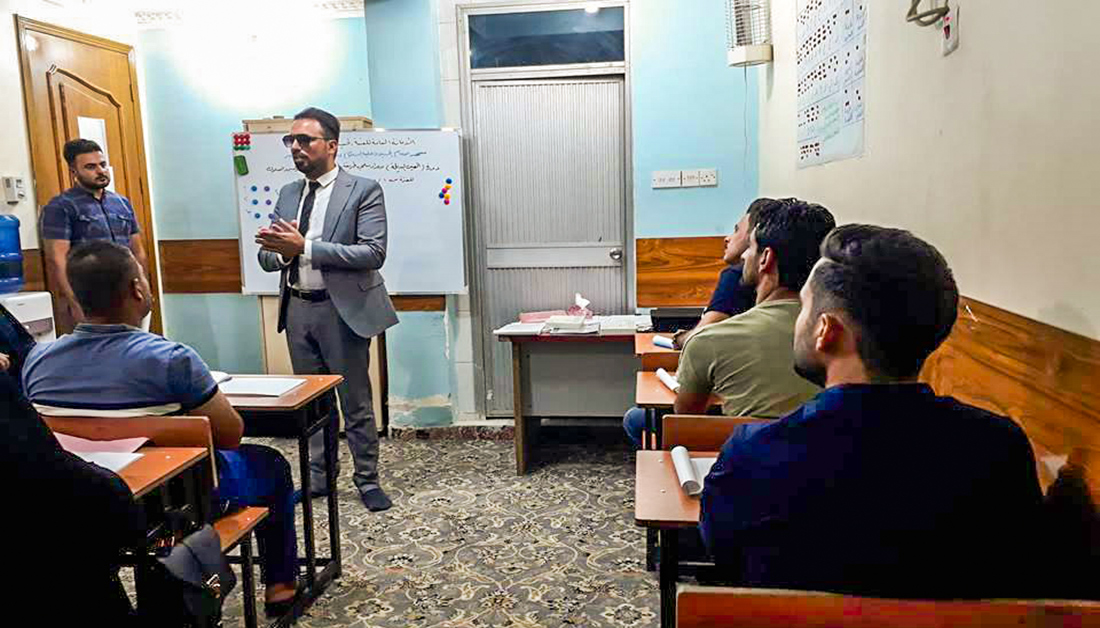 Imam Hussein Institute for the Visually Impaired that belongs to the Imam Hussain Shrine has heled 2 courses for preparing Braille language teachers in the city of Diyala and the city of Maysan, Iraq.
The courses held were superintended by the Dr. Sadiq Elmalikey – head of Braille Language Organization for the Visually Impaired in Iraq.
According to the media of the institute, a course titled "The Alternative Eye," and another titled "Vision Defiance" were attended by 24 persons. The 2 courses will run for 14 days during which students learn the basic rules of Braille language, conduct, and the speaking system.
The institute added that these 2 courses are essential, and they will be followed by supplementary courses in the future until the students become qualified teachers.
It is notable to mention that the institute has opened a branch in the city of Muthenna – Southern Iraq – this year.
Translation: Mohammed Alobaidi