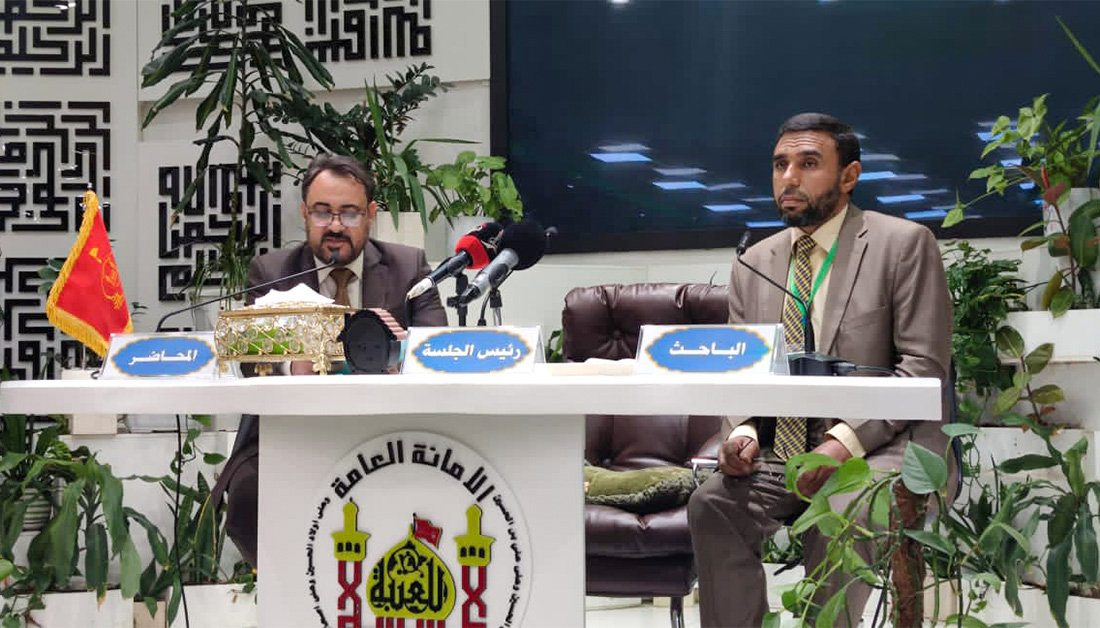 Wareth al-Anbiya Foundation for Specialized Studies in Imam Hussain Renaissance, affiliated with the Holy Shrine, announced the activities launching of the international scientific conference titled, (Orientalism and Imam Hussein) which lasted for two days, with the participation of Iraqi and foreign researchers and academics. 
Dr Hatam Al-Bukhati, head of the scientific committee; of the conference, said in an interview, "Under Shrine's General Secretariat auspices and the guidance of Sheikh Al-Karbalaie, we held and succeeded the conference." 
He added, "The number of participating countries in the conference reached (37) Arab and foreign countries, while the research approved were (187) out of (400), in addition to the participation of over (100) global universities and many scientific centres."
It is stated that eight sessions were allocated for two days to discuss (70) research from different countries (Lebanon, Bahrain, Tunisia, Oman, Algeria, Yemen, Turkey, Egypt, Syria, Iran, Afghanistan, Pakistan and Ukraine, in addition to Iraq)."
Attachments
:
Aba al-Hassan Abbas