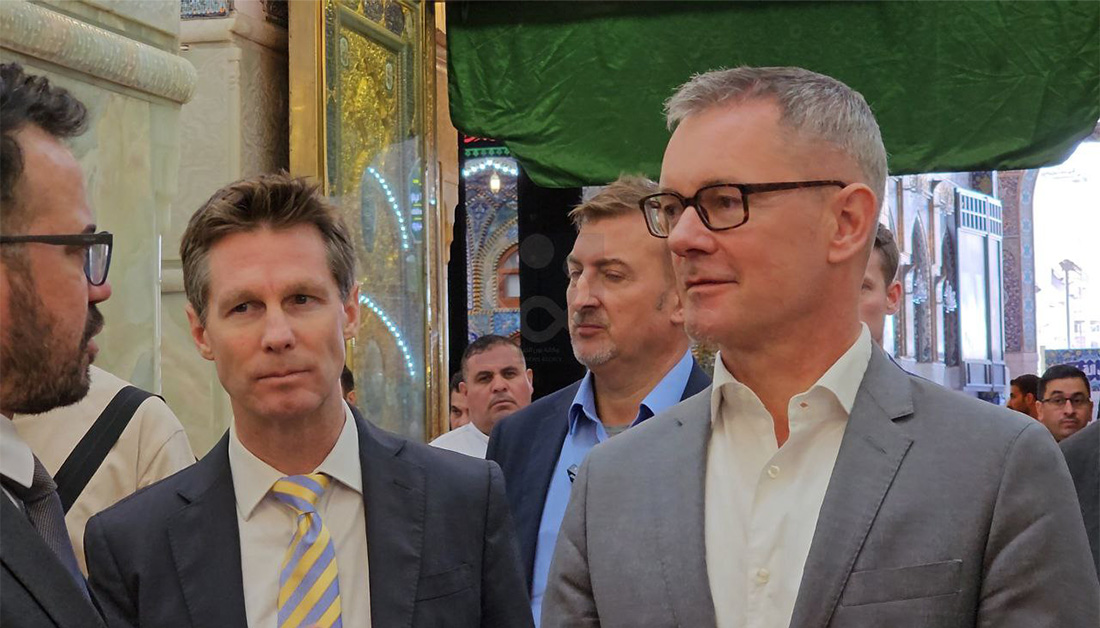 The Danish ambassador to Iraq indicated that he was pleased to visit the Shrine of Imam Hussein (PBUH). While the Pakistani ambassador to Iraq spoke about his several participations, the most prominent things he saw during the Arbaeen Pilgrimage and his impression of the Shrine projects. This came during their visit to Imam Hussain Holy Shrine.
The Danish Ambassador Christian Tornink remarked that his first visit to the place was of great importance, as the positive atmosphere filled him with pleasure, and he admired the Shrine's administration.
He added, "I read about Imam Hussein and his epic story, and I have information about the millions of pilgrims that visit his Shrine."
On a related level, the Pakistani ambassador to Iraq, Ahmed Amjad, expressed his admiration for the Great services provided, commending, at the same time, the humanitarian services projects of the Shrine."
Amjad added, "I have been to Iraq and was honoured to attend the Martyrdom pilgrimage several times, and saw the massive numbers that exceed 20M pilgrims, approximately (300,000) of which are Pakistanis."
He concluded, "I made a tour accompanied by the Shrine's Deputy Secretary-General, Dr Alaa Dhiaa al-Deen, in the projects affiliated with the Shrine, laboratories, hospitals and others." 
It is stated that the Shrine has received several delegations this week, such as the Danish and Pakistani ambassadors and the deputy head of the Australian diplomatic mission in Iraq.
Attachments
:
Aba al-Hassan Abbas