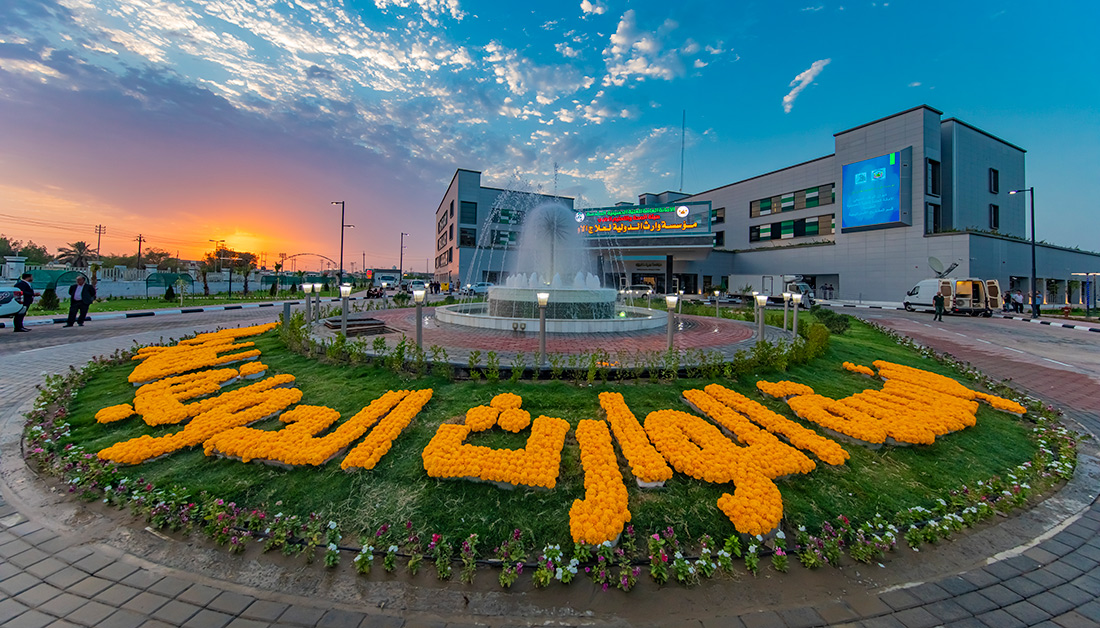 Al-Wareth International Foundation for the Oncology Treatment, affiliated with the Holy Shrine, announced the statistics numbers of children who were treated on the Shrine's patronage (for free) during the first quarter of (2023).
The Director of the Foundation, Dr Haider Al-Abedi, said in an interview, "Since the foundation's inauguration until now, under the directives of the representative of the Supreme Religious Authority and Chief Clerk Sheikh Abdul Mahdi Al-Karbalai, we receive thousands of children with cancer, in addition to providing them with the best-advanced treatment protocols using The latest technologies," noting that "the age group that was covered by the treatment (for free) is under (12) years, but it was recently directed to include the children who are under (15) years."
He added, "during the first quarter of this year, (557) children with cancer were treated, as the best medical, health, treatment and humanitarian services were provided to them," pointing out that "all these services were provided for free."
Al-Abedi concluded, "These services are provided using the latest medical and laboratory equipment in the world and supervised by the best doctors specializing in oncology from inside and outside Iraq."
Attachments
:
Aba al-Hassan Abbas