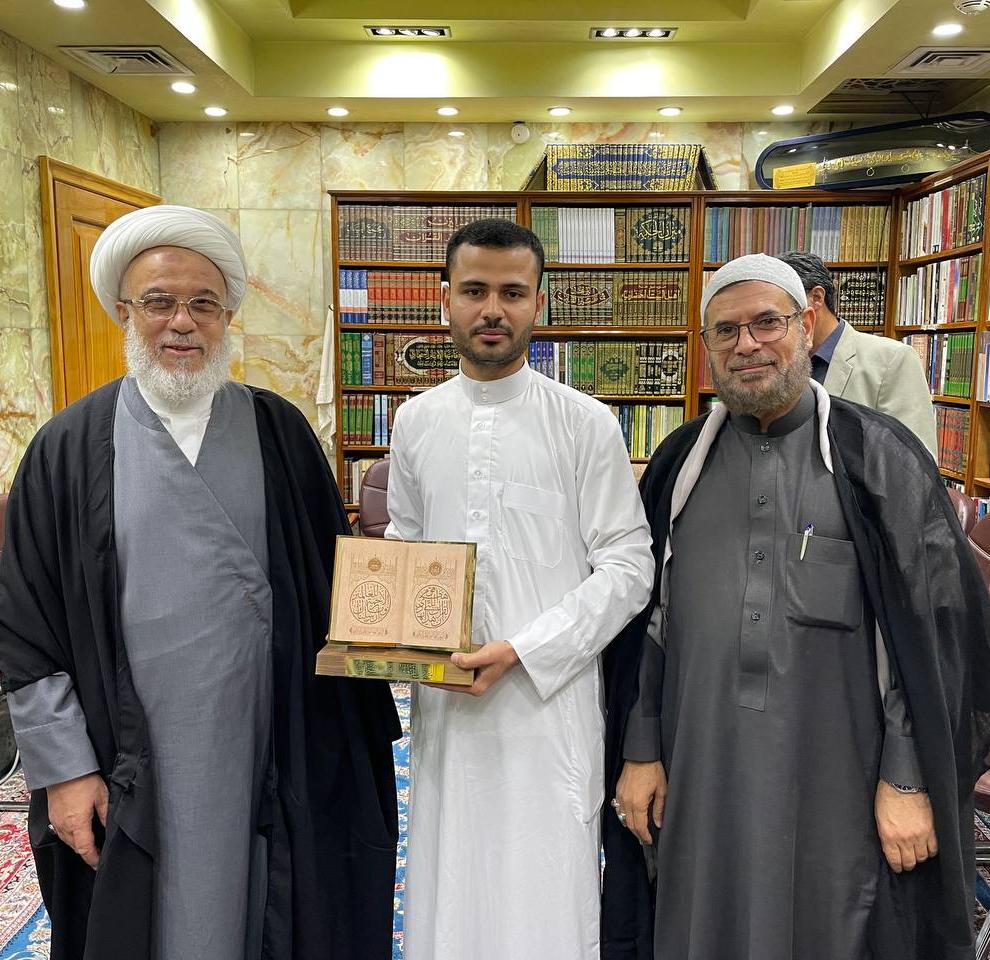 The Chief clerks of Imam Hussain and Al-Abbas Shrines (PBUT), their eminences, Sheikh Abdul Mahdi Al-Karbalai and Sayyed Ahmed Al-Safi, took the initiative to honour the representative of the International Qur'anic Preaching Center after his win in the second place in the National Al-Rafidain Reciter Competition.
The honouring ceremony took place in the presence of the Secretary-General's Advisor at the Shrine's Quranic Affairs, Sheikh Hassan Al-Mansouri, who accompanied the reciter (Muntadhar Ra'ad Al-Bahadli) with officials of the International Quranic Preaching Center.
His Eminence, Sheikh Al-Karbalai, while meeting the Holy Qur'anic delegation at the Shrine, expressed his happiness of having continuous Quranic talents at the Shrine.
While his Eminence Sayyed Ahmad Al-Safi, while hosting the delegation in his office at the Al-Abbas Shrine, pointed out the importance of embracing the talented reciters through encouragement and motivation.
Attachments
:
Aba al-Hassan Abbas