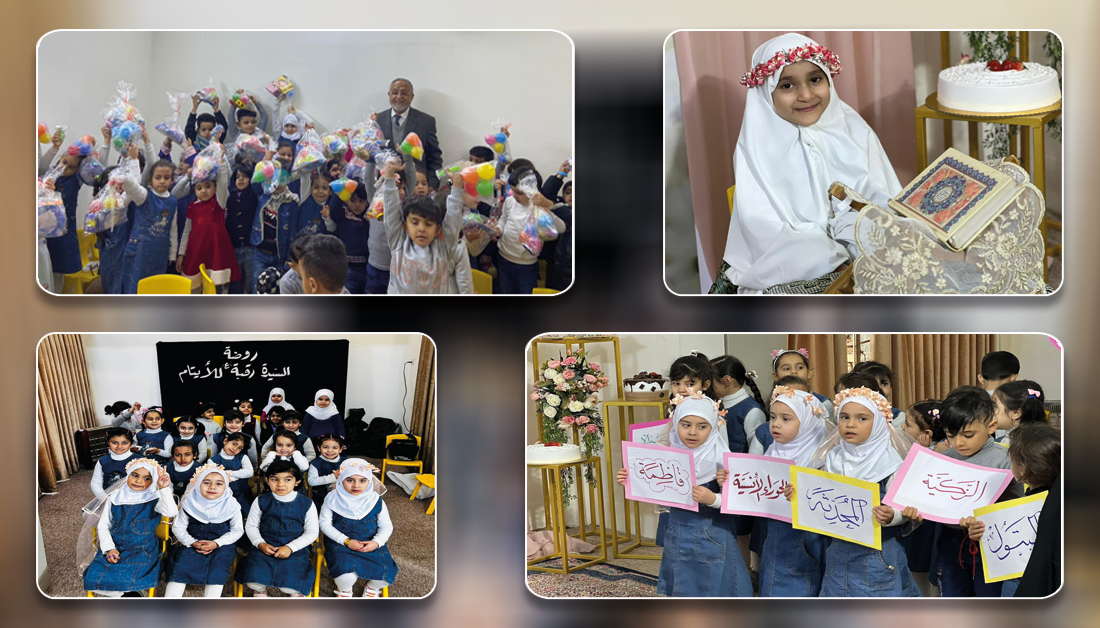 The Sayyida Ruqayyah (PBUH) kindergarten for orphans affiliated with the Imam Redha (peace be upon him) Charitable Foundation for aid and Housing, one of the institutions affiliated with the representation of the office of the Supreme Religious Authority Sayyid Ali al-Husseini al-Sistani in the Holy Karbala, celebrated the occasion of several birthday anniversaries which included many different activities.
The supervisor of orphan schools, Dr. Saad al-Din Hashem al-Banna, said in an interview, "The kindergarten held a celebration for several of AhluAlbayet birthday anniversaries included with several activities which are a competition in memorizing Quranic verses and short surah(s), and concluded with honoring the orphans with in-kind gifts and cash sums.
It's stated that the orphans at the institutions affiliated with the Holy Shrine and the representative office of the supreme religious authority  
receive great attention, and the supervisors do whatever it takes to provide all services, and all that they need (For free)."
Translated by / Aba al-Hassan Abbas
Attachments
:
Aba al-Hassan Abbas