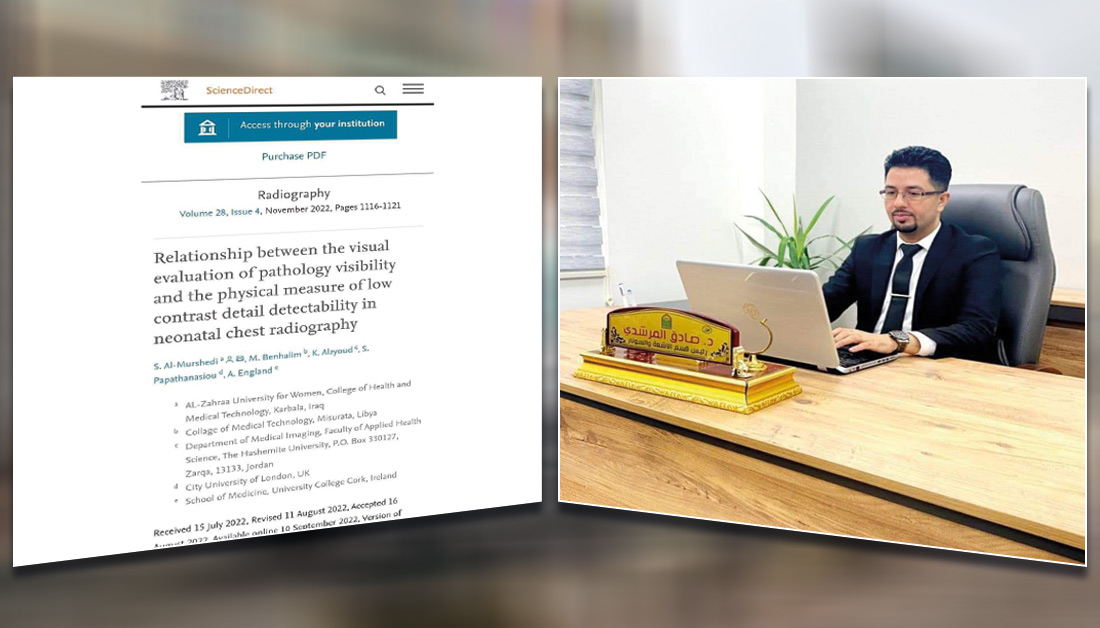 Al-Zahra'a University for girls, affiliated with the University Education Authority at the Holy Shrine, announced a mutual global scientific achievement with several international universities.
The head of the Radiological Technologies Department at the University's College of Medical and Health Technologies, Dr. Sadiq Al-Murshidi, said in an interview "I submitted scientific research about radiology major with my colleagues in the research team from Cork University in Ireland, City London University in Britain, the Hashemiite University in Jordan, and Misurata University in Libya."
Al-Murshidi added that "the research was published in the British Journal (Radiography), which is specialized in the Radiology field and medical imaging at the international publishing house (Elsevier), and it is classified within (Scopus) containers and located in the second quarter (Q2) and has a Scopus coefficient (Cite score = 2.7).".
The research is in the link below:
https://www.sciencedirect.com/science/article/abs/pii/S107881742200116X?dgcid=author
Translated by / Aba al-Hassan Abbas
Attachments
:
Aba al-Hassan Abbas