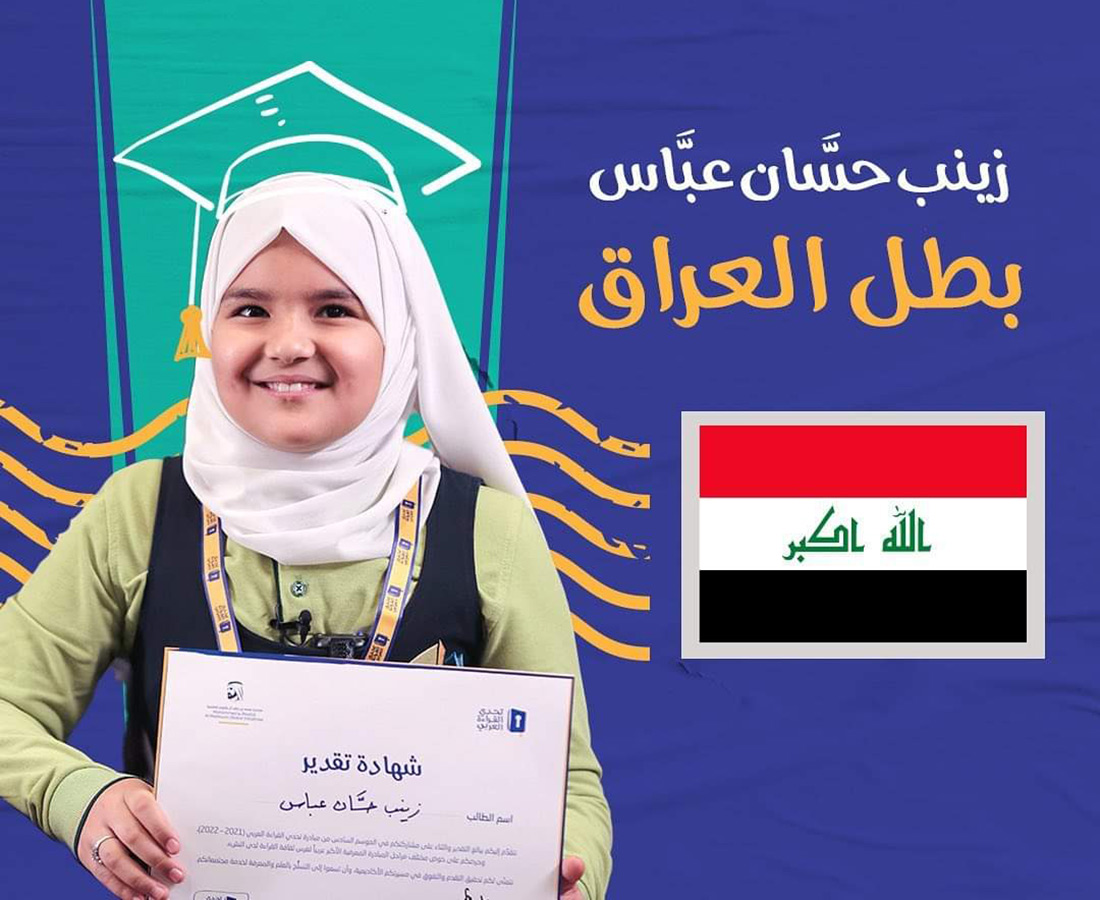 "I am very happy because I will raise the flag and the name of my country to the highest levels" in these words the interview started with the winner girl (Zainab Hassan Abbas) one of the Al-warith students who recently won the prize in the reading competition of Iraq.
The Arab Reading Challenge which was created in 2015, aims to highlight the importance of the Arabic language and revive the reading habit of Arab students.
The first-place winner will represent his country in UAE in the finals where (5) million people from different Arab countries will participate.
Zainab said, "I won first place in the Arab Reading Challenge and I am very happy about this achievement"
She explained, "My parents were the first supporters to let me participate in the reading challenge, they always motivate me to read hard books."
She added, "The Al-Warith Educational Group gave me a lot of stories to read, and these stories were very beautiful, while my supervisor, Professor (Azhar Saleh) also helped me to summarize the hard things"
The chairman associate of the Education Department in Imam Hussain shrine, Dr. Alaa Al-Salihi, said, "The efforts of our department and al-Warith Educational Group, through its development programs have resulted to get such prizes for our country in the international forums."
it is stated that the competition was held in a grand celebration at Ahmed Bin Fadlan Hall in the Ministry of Education building, in the presence of the Minister of Education Ali Hamid Al-Dulaimi, the Second Secretary at the UAE Embassy in Baghdad, and others.
Translated by/ Aba al-Hassan Abbas
Attachments
:
Aba al-Hassan Abbas