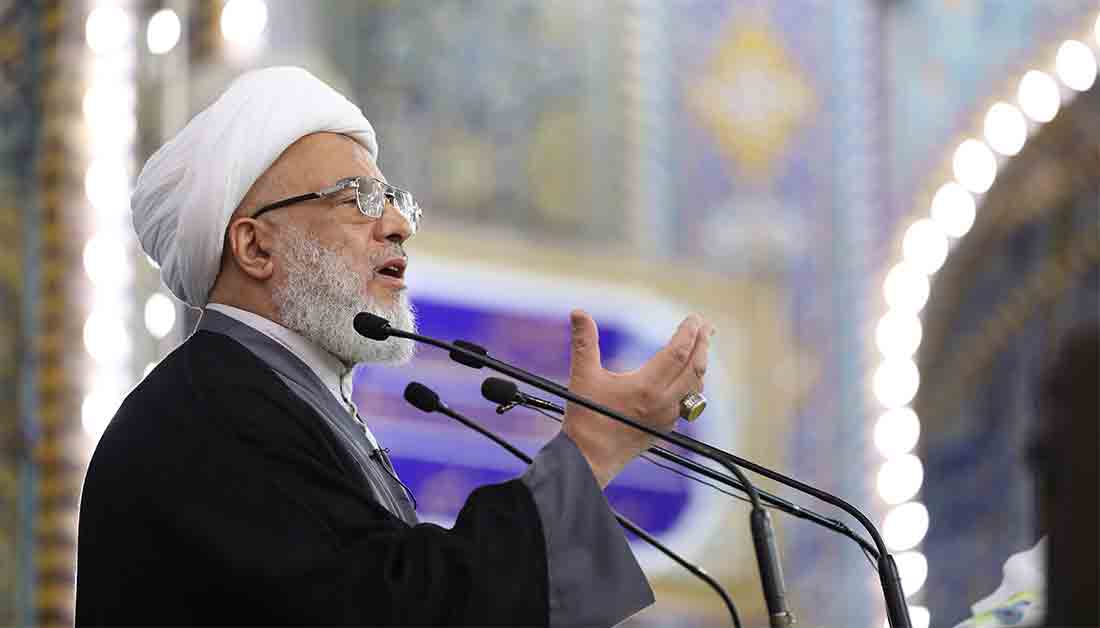 The Shia Muslim Supreme Religious Authority — His Eminence Ali EsSistani — has renewed the call to maintain peaceful protests, and stressed that Iraqi security forces have to avoid the use of violence, especially excessive violence, against protesters.
Representative and spokesperson for His Eminence EsSistani — sheikh Abdul-Mehdi Elkerbela'i — read out a statement, issued by EsSistani's office, in Friday's sermon held at the Imam Hussain Shrine on November 11, in which he said: "Maintaining peaceful protests, in various forms, is significantly important, and this grave responsibility lies squarely with the security forces who have to avoid the use of violence, especially excessive violence, in dealing with peaceful protesters, for violence is gratuitous and may beget dire consequences. It's been noticed that the majority of the participants in the protests adhere to peacefulness, avoid clashing with the security forces or attacking state facilities or private properties. It, therefore, is necessary to guide the minority of non-peaceful protesters to refrain from sabotage in order to render the protests entirely peaceful and above suspicion."
Elkerbela'i added that peaceful protesting is every Iraqi's right, through which Iraqi people can express their opinions and demand their rights — everyone is free to whether or not partake in the protests, and no-one is allowed to impose their view on others; whether participation is done or not must not be contentious among the Iraqis; everyone ought to respect one another's opinion and excuses their choice.
Editing: Wela' EsSeffar
Translation: Mohammed Elobaidi  
Attachments