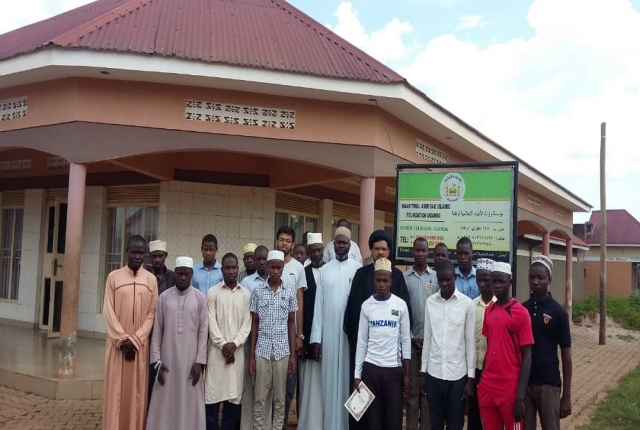 The director of the Bilal Muslim Mission Organization visited Imam Hussain Holy Shrine's Warith al-Anbiya Islamic Foundation in the Ugandan capital of Kampala.
The visiting delegation was received by the Foundation's officials and briefed on its educational and cultural activities in the East-Central African country.
A meeting was held between the visiting delegation and students of the Islamic seminary at the Warith al-Anbiya Foundation, in which speakers emphasized on the important role and status of preachers and religious studies students.
For his part, Director of the Bilal Muslim Mission stressed on the need for strengthening good relations, in order to cooperate and propagate the Shia sect across the African continent.
The Bilal Muslim Mission is an international charitable and nonprofit Shia organization involved in the propagation of the Shia sect, established in East Africa on December 25, 1964.
Warith al-Anbiya Islamic Foundation is one of the many foundations in Africa affiliated with the Imam Hussain Holy Shrine that aims to propagate the teachings and principles of the Ahlulbayt.  
Attachments