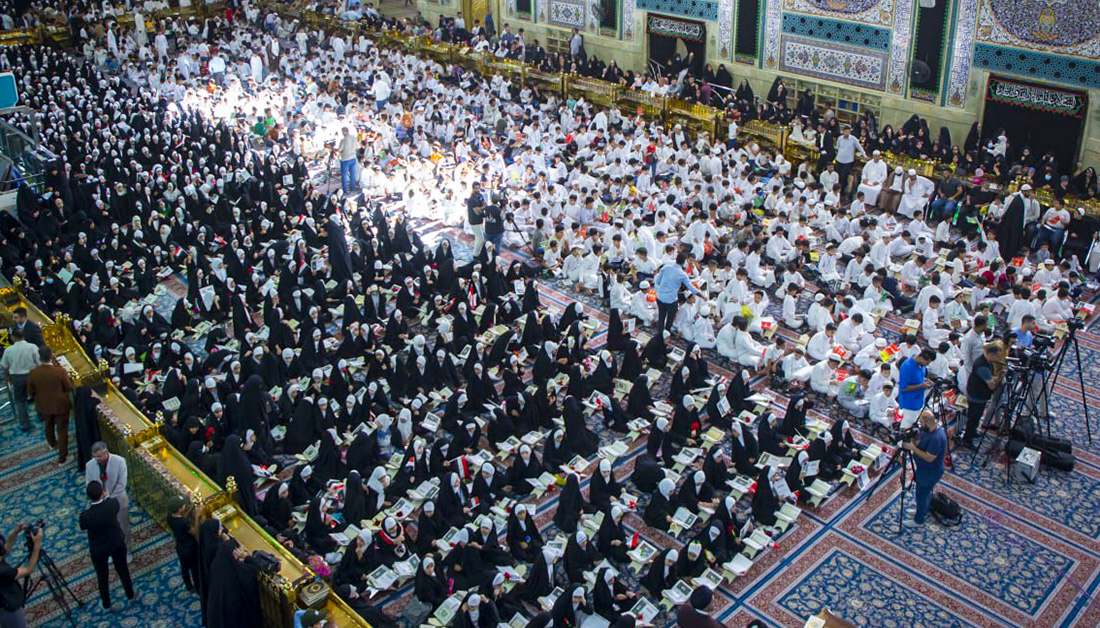 (Dar al-Quran) department affiliated with the Shrine announced the launching of the annual program of the Quranic summer courses.
The official of Dar Al-Quran's Media Center, Karrar Al-Shammari, said, "The department administration started to sign up children who want to participate in the courses, noting that the registration includes students from the age of (9-15). years and lasts until Monday, May 29, 2023."
Al-Shammari added that "students wishing to register must bring a personal photo with an identification card," noting that "the place of registration for these courses is in Imam Hussein School, the room of the Holy Qur'an House inside the Holy Shrine."
He concluded, "This year's curriculum will be diversified between Quran and jurisprudential laws, in addition to teaching correct reading and recitation laws."
Attachments
:
Aba al-Hassan Abbas