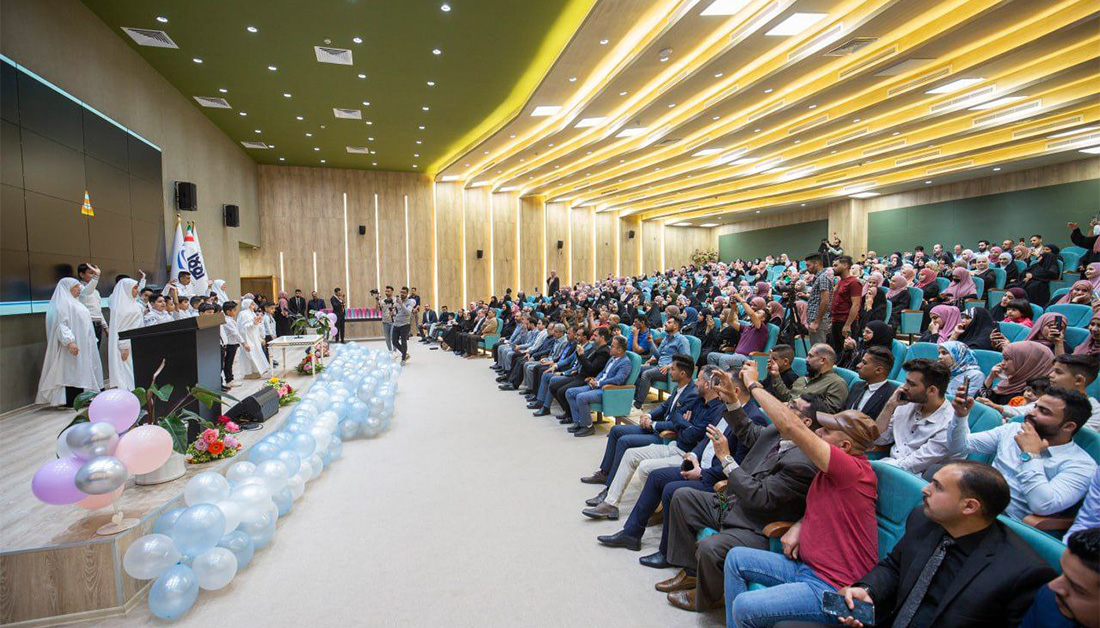 Coinciding with the International Day of Autism occasion, Al-Sebtain Academy for Autism and Growth Disorder, in cooperation with the Al-Sebtain International University for Medical Sciences, affiliated with the Holy Shrine, held a celebration aspires to provide full support to Autistic children and increase awareness among families and society.
The Director of the Center for Psychiatry and Autism at the Shrine, Dr Osama Abbas, said in an interview, "Under the direct guidance of the representative of the Supreme Religious Authority Sheikh Abdul Mahdi al-Karbalai, we held a celebration for the Autism Day, to highlight the importance of raising awareness of this case among the whole Society and increasing the government support for this group of people."
He explained, "The Holy Shrine has (11) centers for autism in Iraq distributed over the Iraqi governorates, and in Karbala, there are about (700) children distributed among the academies," noting that "the institutes affiliated with the shrine in the central and southern governorates operate at their full capacity." 
It is worth noting that the celebration included several shows and plays presented by the children with various chants (religious Anasheed)
Attachments
:
Aba al-Hassan Abbas