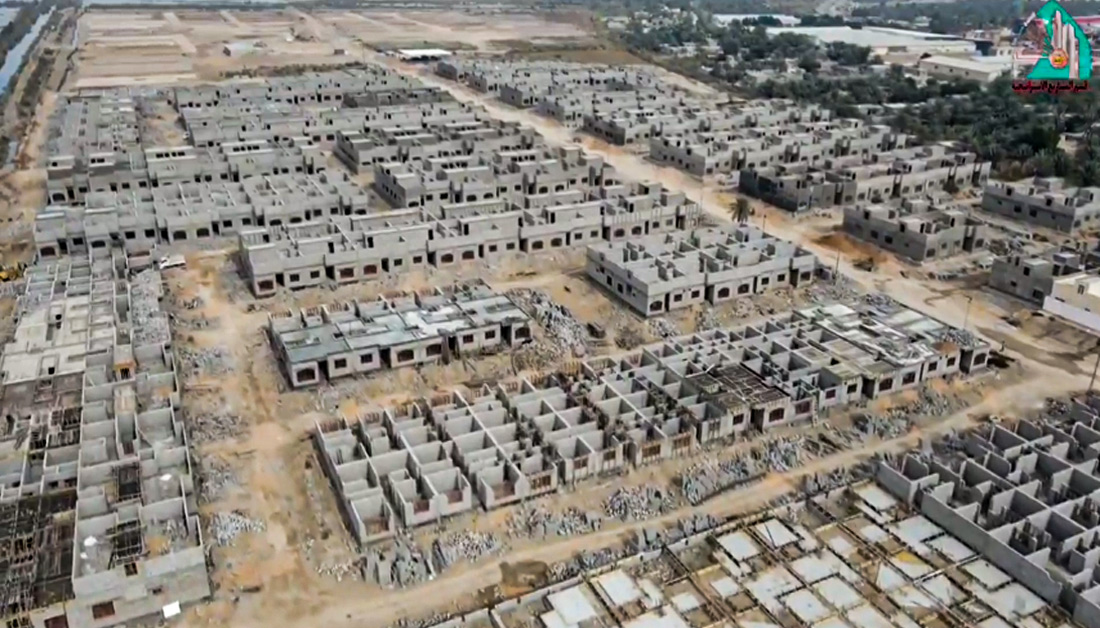 The engineering and technical cadres of the Strategic Projects at the Holy Shrine continue construction works on the accommodating compounds for the poor people in the 'Al-Ibrahimiya' - southern east Karbala.
Engineer Muhammad Hassan Al-Tamimi said in an interview, "Under the guidance of the representative of the Supreme Religious Authority Sheikh Abdul Mahdi Al-Karbalai, the cadres are continuing their work with high efforts, noting that the project dedicated to the poor people considered one of the biggest projects adopted by the Holy Shrine."
Al-Tamimi added that " the project constructed of (37.5 hectares) with (509) houses, (120-150 m2) for each. and (31%) of progress so far, noting that The project includes 4 schools for all stages, and for both boys and girls, in addition to providing all kinds of amenities for a decent life."
It is stated that the Holy Shrine pays wide attention to all people, especially the poor and those with low incomes.
Translated by / Aba al-Hassan Abbas
Attachments
:
Aba al-Hassan Abbas