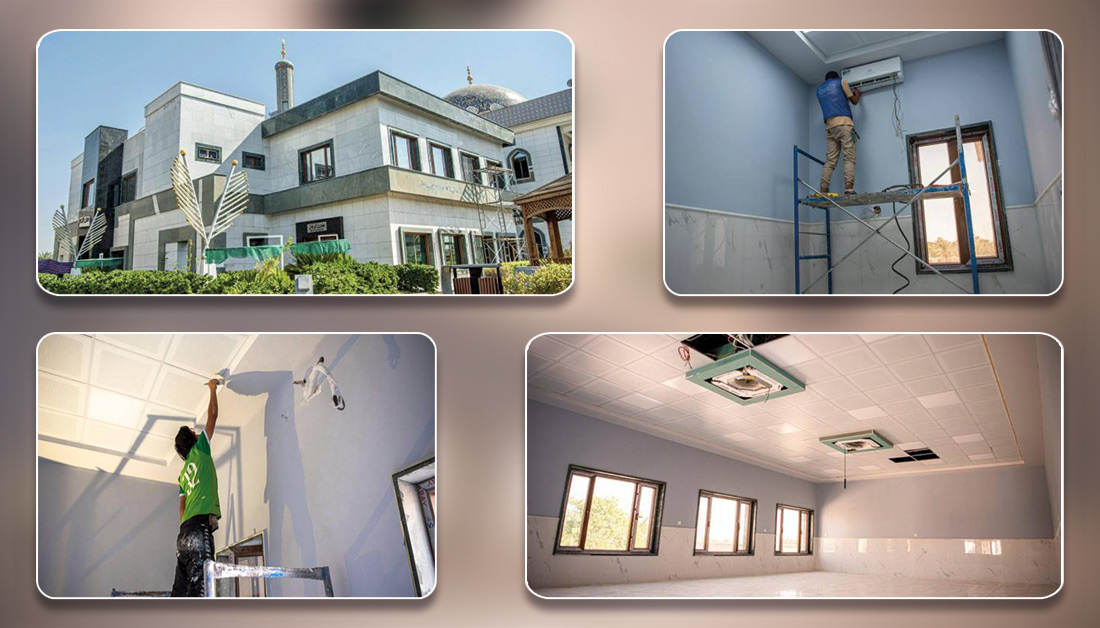 The Engineering and Technical Projects Department at the Imam Hussain Holy Shrine announced completing the Cerebral Palsy Rehabilitation Center in the Holy Karbala Governorate.
The project supervisor, engineer Mohammad Omran Salman, said in an interview with the official website, that "the cerebral palsy rehabilitation center, was built inside a medical facility, affiliated with the Holy Shrine, with a total area of ​​(600 m2), and with highly modern designs"
Salman added, "The ground floor of the center contains a physical rehabilitation hall with an area of ​​(82 m2), a laboratory hall (82m2), 3 rooms for doctors, and a pharmacy. And the 1st floor has 2 laboratories with (82 m2) for each, as well as a room for genetic analysis, and another for histological analysis"
It is stated that The Holy Shrine through the directives of the representative of the supreme religious authority, Sheikh Abdul Mahdi al-Karbalai, tries its best to provide the best services to the poor people (for free) 
Translated by / Aba al-Hassan Abbas
Attachments
:
Aba al-Hassan Abbas