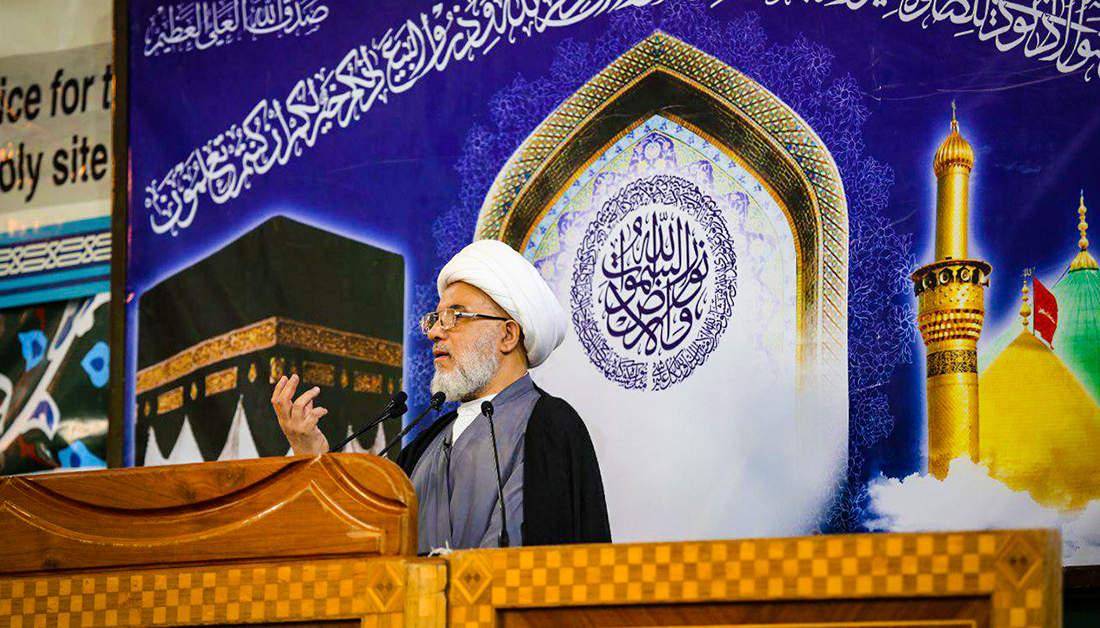 In Friday's sermon held at the Imam Hussain Shrine on April 12, 2019, the representative of the Shia Muslim Supreme Religious Authority, sheikh Abdul-Mehdi ElKerbela'i, talked about the religious and ethical norms of publishing materials on social media.  
ElKerbela'i said that one of the good services people now use to facilitate their lives is the internet, but sharing materials on the internet could be dangerous and could be benefiting.
He added that one should not share whatever they think is good on social media, and before sharing a material, one should think if that material offends or pauses a threat to a person, a tribe, a community, or a religion.  
Elkerbela'i also said that a pen is like a bullet that has missed its target, which might hurt others, noting that the internet is full of people's opinions that could be right and could be wrong.
He warned of the perilous use of social media in terms of excersizing social obloquy, saying, "Lies and deceptions – if used to defame an entity on social media – reach a large number of people, and they are able to make gullible people believe them," noting that defamers also attempt to underestimate the intellectual leaders (clerics) and isolate the society from them by causing them to lose their social values and significance.
He then called for making certain of any material before sharing it with other people on social media, for there are those who disclose people's privacy.
ElKerbela'i called on people to not be oblivious and disclose their private secretes, especially women's private secretes, some of which are dangerous, if they are disclosed, because they concern women's honor—and disclosing them threatens men's and women's reputation to the extent that it may lead to bloodshed.
ElKerbela'i concluded, saying that a true Muslim is the one from whose hand and tongue other Muslims are safe.
Editing: Wela' EsSeffar
Translation: Mohammed ElObaidi
Attachments