How does a 7-year-old girl serve Imam Hussain's pilgrims?
News and Reports
2018-10-26
530 Views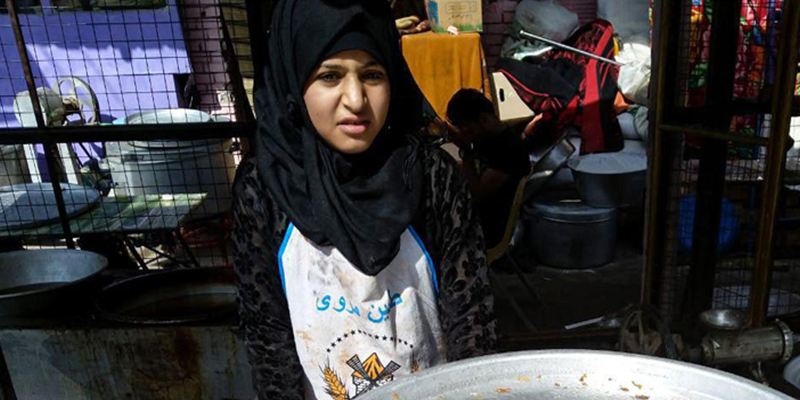 Along the roads leading to the holy city of Karbala, crowds of volunteers from all ages compete to serve the pilgrims of Imam Hussain. You can witness how children are eager to serve pilgrims, while chanting 'Hala Bil Ziwar' or Welcome O Pilgrims!
Seven-year-old Fatima from Basrah - south of Iraq - leaves her house with her mother and sister every year and heads towards Karbala to offer the best services to the pilgrims.
"I feel proud when I serve the pilgrims. My family has been serving the Mawkab (free service booths) since 15 years, and we learned from them how we can respect people and deal with one another," she said.
Adding, "My grandparents had taught us the merits of serving the blessed pilgrims because Imam Hussain represents the real meaning of humanity."
The little girl concluded by saying, "I collect my allowance to buy a big bottle of perfume and spray it on pilgrims."