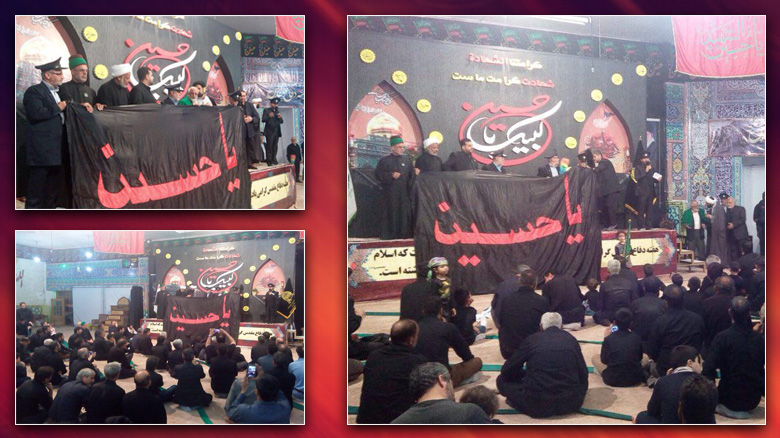 In response to an invitation from the shrine of sayyid Ibrahim; son of Imam El-Kadhim; and his son Ismael (Peace Be Upon Them), Imam Hussein Shrine sent a delegation to raise a black banner of sorrow over the tragedy of Imam Hussein (Peace Be Upon Him).
The delegation presented a black banner to sayyid Ibrahim Shrine, one to Lady Masuma Shrine, and another one to governmental offices, leagues, processions, hospitals, and military bases through which they seek God's blessings.
The delegation was received stately in the city of Asfahan, and the city of Qum, where all shrines had already raised black banners of sorrow over Imam Hussein's (Peace Be Upon Him) tragedy; the most shocking event the world ever witnessed.
Translation: Mohammed Alobaidi
Attachments