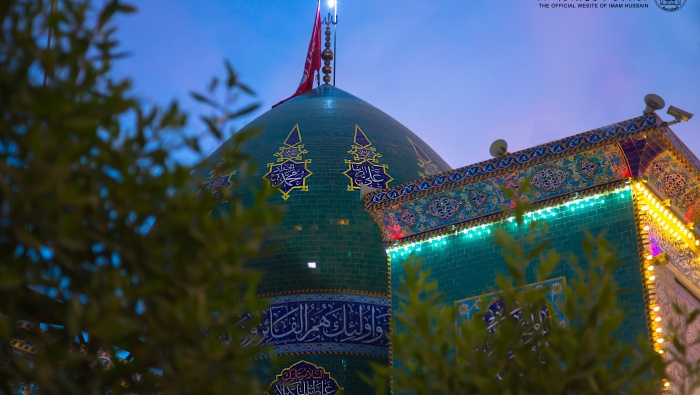 One of the archaeological sites in holy Karbala in which pilgrims receive blessings from is the camp of Imam Hussain.
Since arriving from Medina, Imam Hussain's family and followers  resided in the tents, where they were flamed by the followers of Ibn Ziyad.
In the present time, the location of the camp is identified through the two large blue-green domes placed above the position of the tents as well as the 11 smaller domes that surrounded it.  
Attachments