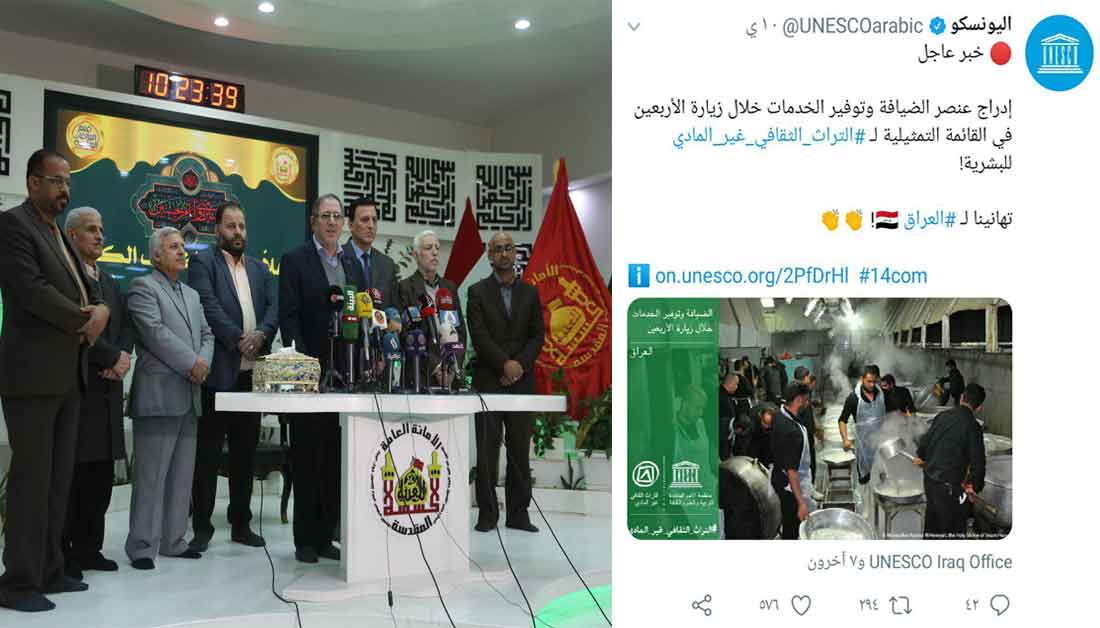 The hospitality — offered to pilgrims during the Arba'een Pilgrimage to Imam Hussain — has received recognition the Imam Hussain Shrine worked and waited for over three years as UNESCO declared it an "intangible cultural heritage" on December 12, 2019, adding it to the Representative List of the Intangible Cultural Heritage of Humanity.
Director of Kerbela Center for Studies and Researches Abdul-Ameer Elquraishi said, "After working for over three years, the Imam Hussain Shrine has succeeded in having the Hospitality of the Arba'een Pilgrimage inscribed on UNESCO's Representative List."
Elquraishi added that the Hospitality case was approved of during a meeting, attended by more than 900 scholars from 153 countries, held in Colombia, and it received no objection.
He clarified that this achievement was made possible by the Imam Hussain Shrine and its constant support and follow-up to internationalize the message of the Arba'een pilgrimage.
By: Mustafa Ahmed Bahidh
Attachments