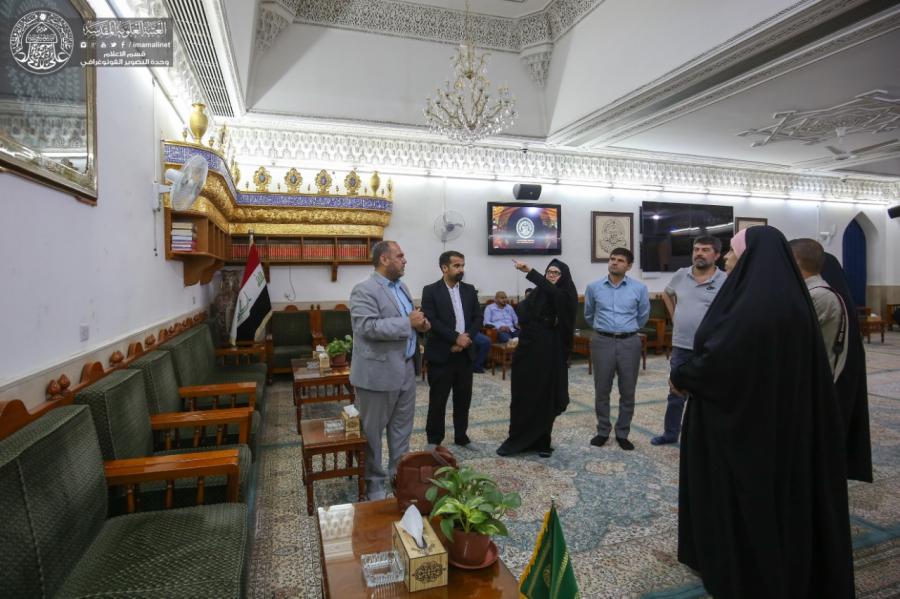 A delegation of archaeologists from Italy visited the Holy Shrine of the Commander of the Faithful, peace be upon him, and toured the corridors of the al-Haidari Courtyard, expressing their admiration for the historical and architectural monuments.
"A number of professors specializing in archeology from Italian universities, whose mission is to conduct surveys of the historical and Islamic sites in Najaf, visited the Holy Shrine of Imam Ali," said head of PR Mazin al-Asady.
He added that the delegation toured the corridors and expressed their admiration for the efforts made to preserve the historical monuments in terms of inscriptions, construction, Islamic decoration and architecture.
The Department of Antiquities in Najaf accompanied the delegation of archaeologists to examine the historical and Islamic monuments in the ruins of al-Emara Palace in the district of Kufa to conduct a survey of the frameworks and the foundations of its architecture.
Attachments