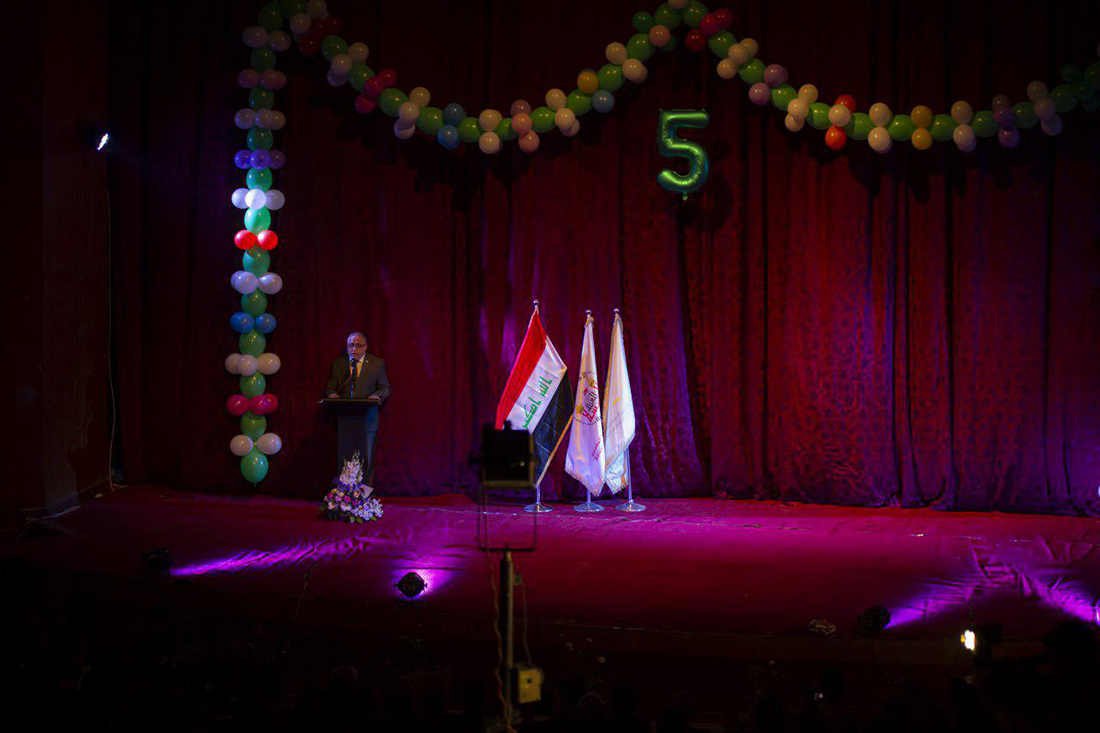 The Fifth International Young Husseini Children's Theater Festival organized by the Department of Childhood Care and Development at Imam Hussain Holy Shrine kicked off in Karbala, Iraq.  
Department head Mohammed al-Hasnawi told the Holy Shrine's official website, "This year's slogan is 'Cancer Fighters' in support of children diagnosed with cancer."
More than nine performances from Iraq, Syria, Tunisia and Belgium were presented and aimed at the age group of 5 years and less, in addition to 6-10.
"The festival is not limited to theatrical performances. There are other activities held such as theatrical workshops, manufacture of dolls, and clown workshops.
Iraqi actor and director Mazen Mustafa mentioned, "The establishment of such festivals represents a clear cultural media speech for others to respond to the fierce attacks that detract from the Iraqi theater."
He stressed, "The Imam Hussain Holy Shrine is proactive in the establishment of various international cultural festivals such as the International Theater Festival and the International Film Festival."
The Iraqi celebrity added that there is a proposal to the Holy Shrine to transfer this festival to the rest of the Iraqi provinces so that the Iraqi child enjoys watching the theatrical performances."
The Fifth International Young Husseini Children's Theater Festival continues for four days at the Cultural Palace in the city of Karbala and admission is free for everyone.
Attachments