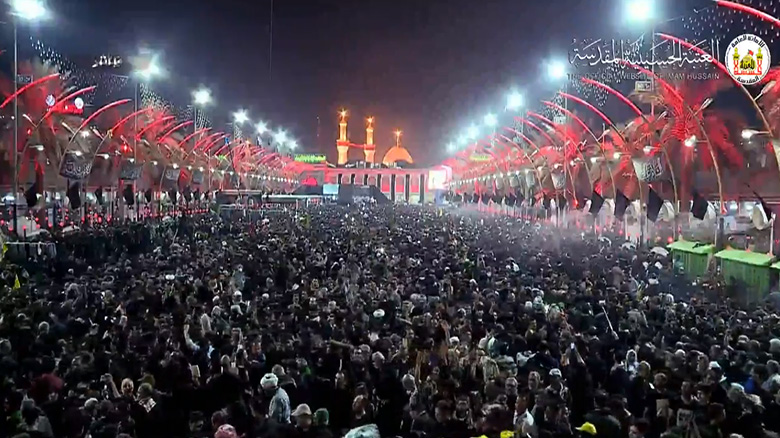 The Arba'enn pilgrimage to Imam Hussein has been the world's phenomenon; millions of people come from different countries around the world to the holy city of Kerbela to commemorate such a remarkable anniversary.
It is the world's largest gathering that occurs every single year, and what make it more important is that the number of pilgrims is increasing.
Pilgrims have been coming from Asia, Europe, the Americas, Australia, and Africa.
Officials expected that the pilgrimage would be commemorated by more than 27 million pilgrims until Thursday night the 19th of Safar month A.H.
By: Mohammed Hemeed Es-Sewaf
Translation: Mohammed Alobaidi
Attachments