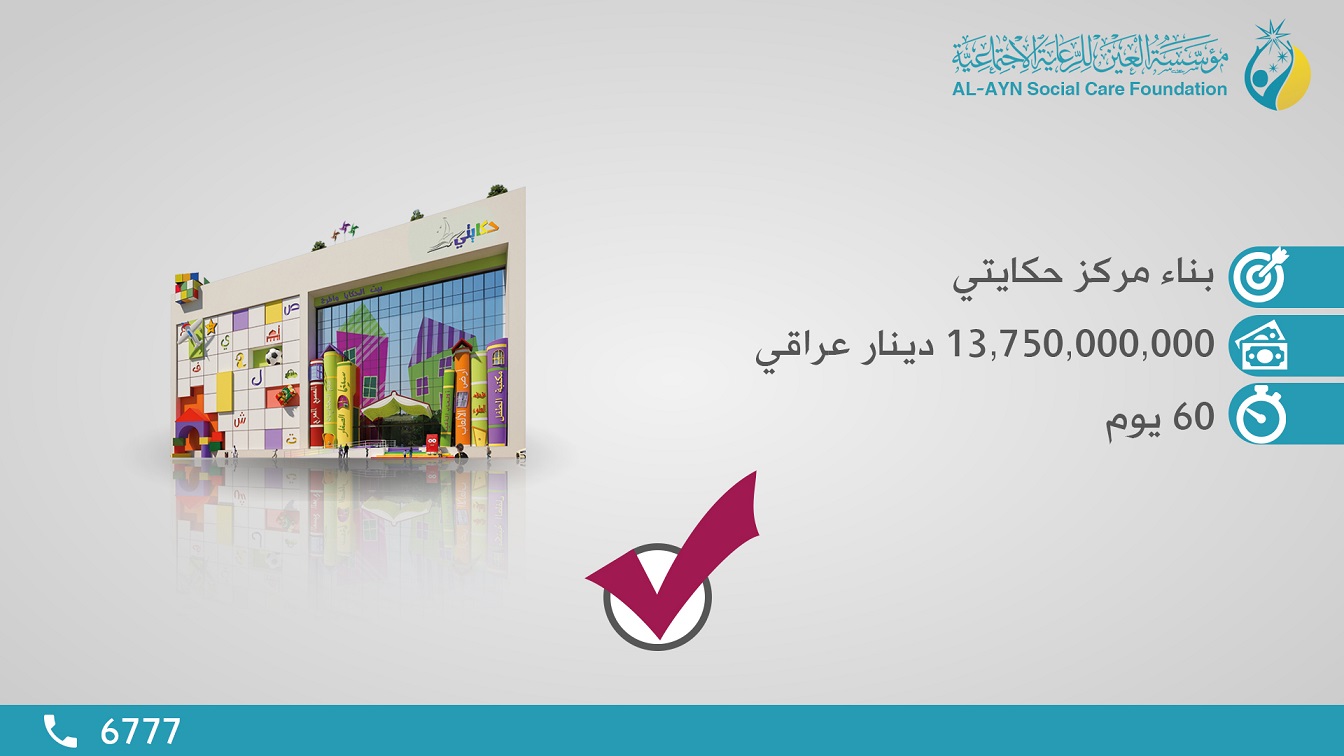 Al-Ayn Social Care Foundation, affiliated with the Office of His Eminence Sayyid Ali al-Sistani, has collected 13.75bn IQD to build the largest development center for Iraqi orphans.
According to the Information Officer of the Foundation, "The process of collecting the amount required the organization of two promotional campaigns that continued for 60 days during this year's and last year's month of Ramadan."
The new project, called Hekayati, will seek treat the orphans' physiological effects, and prepare them to be leaders for the future through recreational, cultural and educational programs that will enter into action for the first time in Iraq.
The center is part of the twenty-three ongoing charity projects developed by the Foundation with the contributions of its supporters from inside and outside Iraq.
Al-Ayn Foundation has more than 57,000 registered children of martyrs and provides them with monthly payments as well as health, education and development services.
The Foundation has been involved in social welfare activities since 2006 and has the special consultative status of the United Nations Economic and Social Council.
Attachments