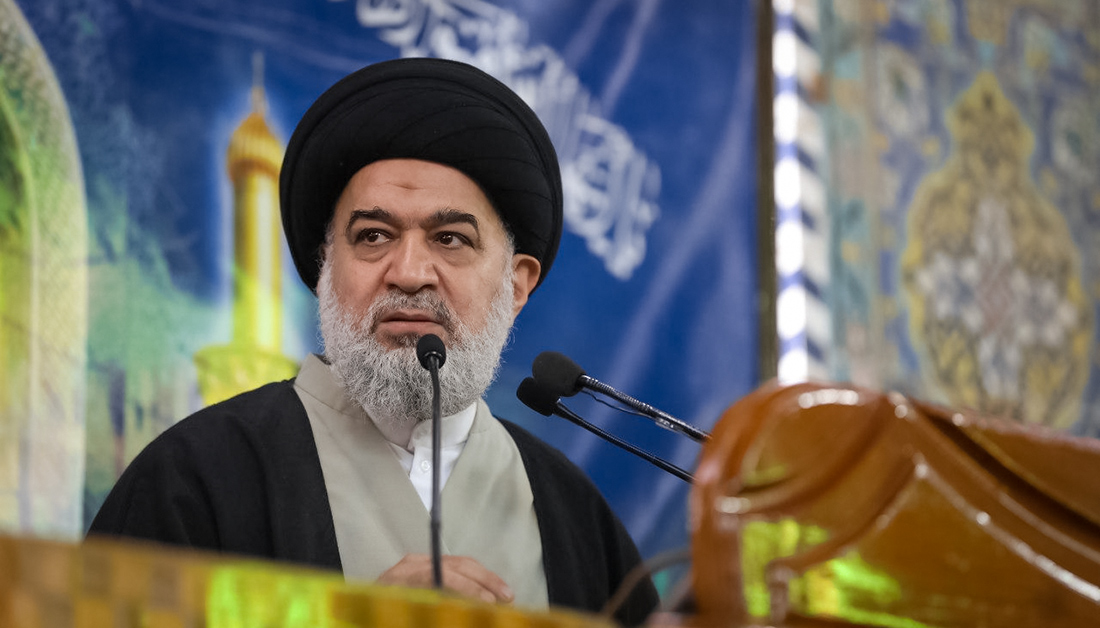 The Shia Muslim Supreme Religious Authority, His Eminence sayyid Ali EsSistani, has reaffirmed his stance that Iraq's sovereignty, its independent political decision-making, and the unity of its land and people must be respected.
His statement was read out by representative sheikh Abdul-Mehdi Elkerbela'i at the Imam Hussain Shrine during Friday sermon held on January 24, 2020.
Under no pretext can Iraq's national principles be interfered by any foreign entity, His Eminence stated, adding that the Iraqi citizens have absolute freedom to peacefully express their ideologies and demand what they see is necessary to preserve Iraq's national sovereignty.
The statement also indicated that it's crucial to implement the reforms the Iraqi people have for long been demanding, and for which they have sacrificed, noting that temporization and procrastination will beget nothing but causing people more suffering and prolonging Iraq's security and political instability.  
"Forming the new government is long overdue for the constitutionally-prescribed period — it's necessary that all the concerned parties cooperate to finish this case according to the fundamentals that were previously mentioned; it's a key step towards resolving the current crisis," His Eminence said further.
Once again, EsSistani calls on the political parties to beware the dangers surrounding their country, and they should unite and take a stance on the major issues and the decisive challenges the country is facing, taking into consideration the Iraqi people's current and future interest. And God is the Granter of success.  
Attachments