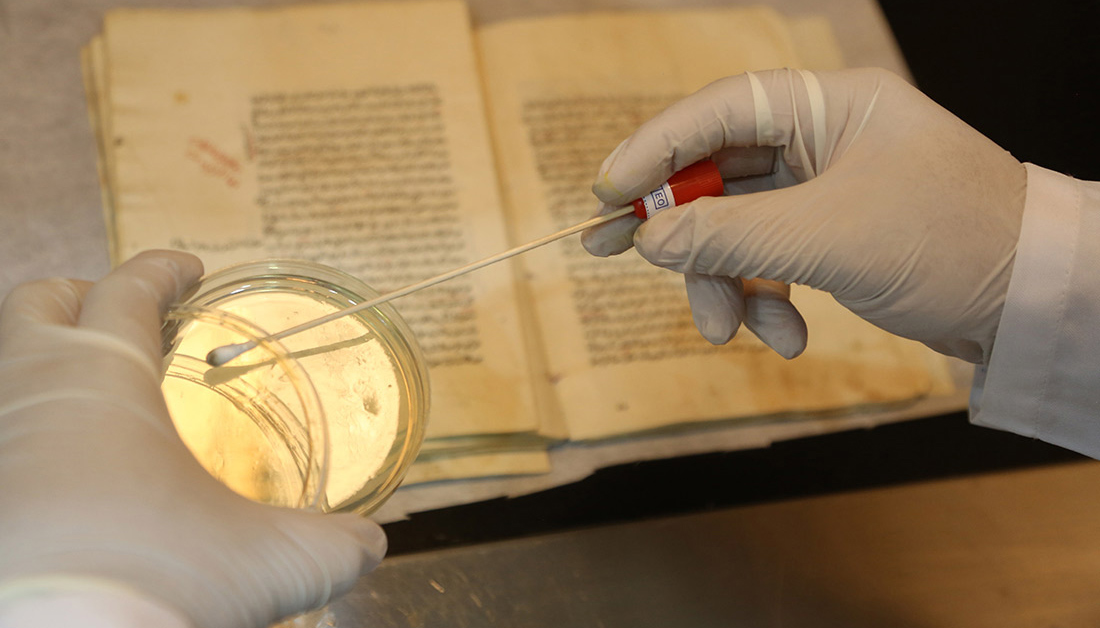 The Imam Hussein Center for the Restoration of Manuscripts and the Care of Researchers, belonging to Imam Hussain Holy Shrine, has begun receiving postgraduate students and researchers to enrich their research at the Center's Scientific Laboratory.
Center Director Munaf al-Temimi said, "The center is considered one of the research centers specialized in the restoration and conservation of manuscripts, as well as chemical and biological sample examinations as it contains a laboratory to diagnose fungal infections, stability of colors in addition to measuring the quantity of acidity in the paper."
Al-Temimi added that "the center opened the doors of cooperation with Iraqi research centers and universities, including six postgraduate students (Master's and PhD) for their researches."
"The Center gave me the opportunity to examine the bacterial communities with ease and safety, remarked researcher Dr. Shuroq Dani Yassin.
The Imam Hussein Center is one of the first centers in Iraq to receive researchers and provide free scientific services to enrich their research.
Attachments