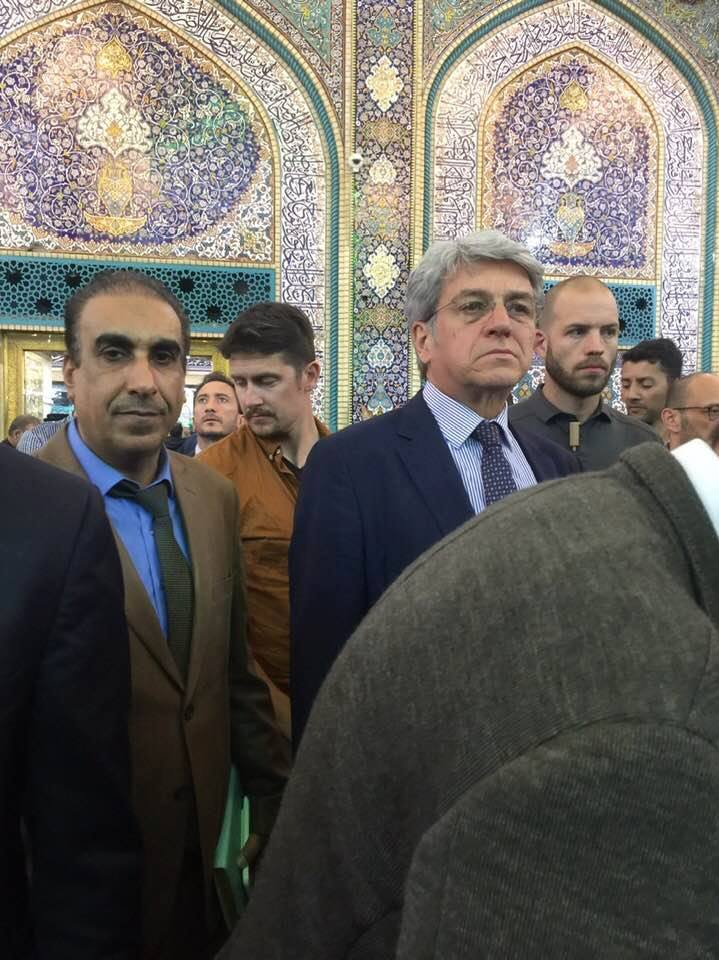 The French Ambassador to Iraq Bruno Aubert visited Karbala's holy shrines and met with the Chief Cleric of Imam Hussain Holy Shrine and Representative of the Supreme Religious Authority, Sheikh Abdul-Mehdi al-Karbalaey.
Aubert announced that the French government fully supports Iraq's projects in all fields of life.
"The Supreme Religious Authority plays a vital role in protecting the country of Iraq, its people and its unity," added the French official.
This was the ambassador's first visit to Karbala.
Attachments