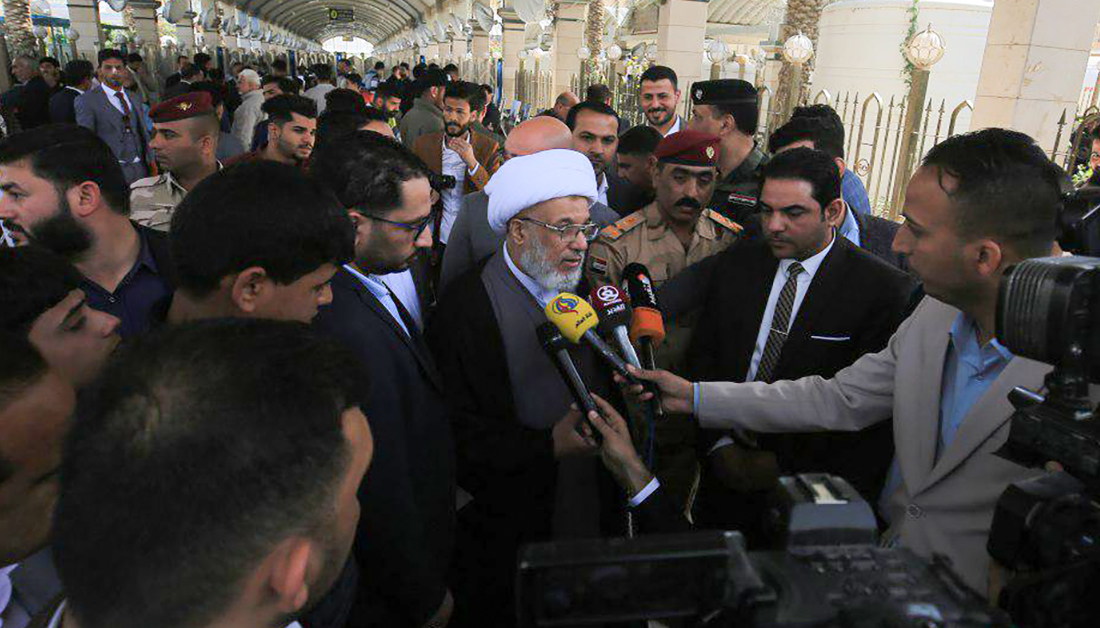 The representative of the Shia Muslim Supreme Religious Authority, sheikh Abdul-Mehdi Elkerbela'i, on Saturday, deemed that the New Zealand mosque massacre expresses the extent of the extreme terrorist ideology and how it never recognizes humanity.
Elkerbela'i's statement came during his participation in the First Assembly of Combative Journalists held in the city of Kerbela, adding, "A concerted effort is needed, and this includes not only Iraq and its neighboring countries, but the entire world ought to stand up to this extreme terrorist ideology, which represents the source of wickedness in the world."
He also called for an international documentation of ISIS's crimes against civilian people, stressing that every country should take a role in standing up to the extreme terrorist organizations.
Elkerbela'i expressed his thankfulness to the Iraqi soldiers and paramilitaries and their families who achieved victory against ISIS, noting that it's important to document all the victories against ISIS for the record.
By: Mustafa Ahmed Bahidh
Photography: Salah EsSebbah
Translation: Mohammed Elobaidi  
Attachments