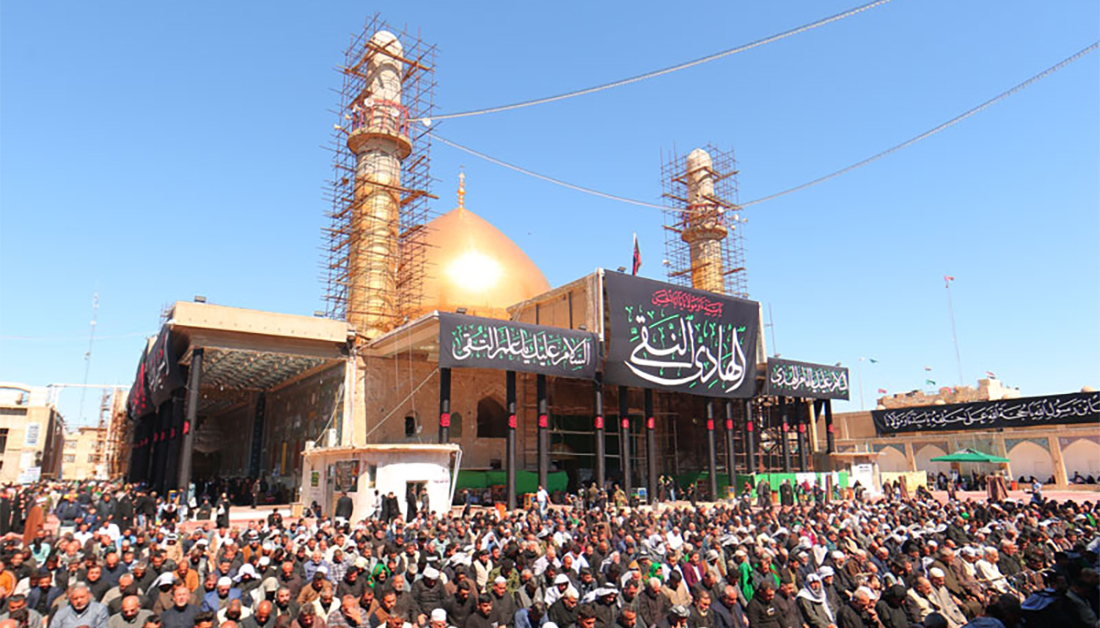 On the anniversary of the martyrdom of Imam Ali Elhadi, son of Imam Mohammed, (Peace Be Upon Them), the Imam Hussain Shrine sent a convoy of service volunteers to serve the pilgrims at the Eskeryain Shrine – where Imam Ali Elhadi (Peace Be Upon Him) is buried.
Mohammed Abo Deggeh, head of the convoy, said a group of vehicles were sent to the Eskeryain Shrine and installed lavatories and spread groups of doctors to take care of pilgrims.
Abo Deggeh added that buses were allocated to transport pilgrims, in addition to supplying the Eskeryain Shrine's hospitality suite with a large quantity of food, and providing pilgrims with 4,000 blankets.
By: Majid Hemeed
Translation: Mohammed Elobaidi
Attachments