Details on important valuables at Imam Hussain Museum
News and Reports
2018-08-08
4601 Views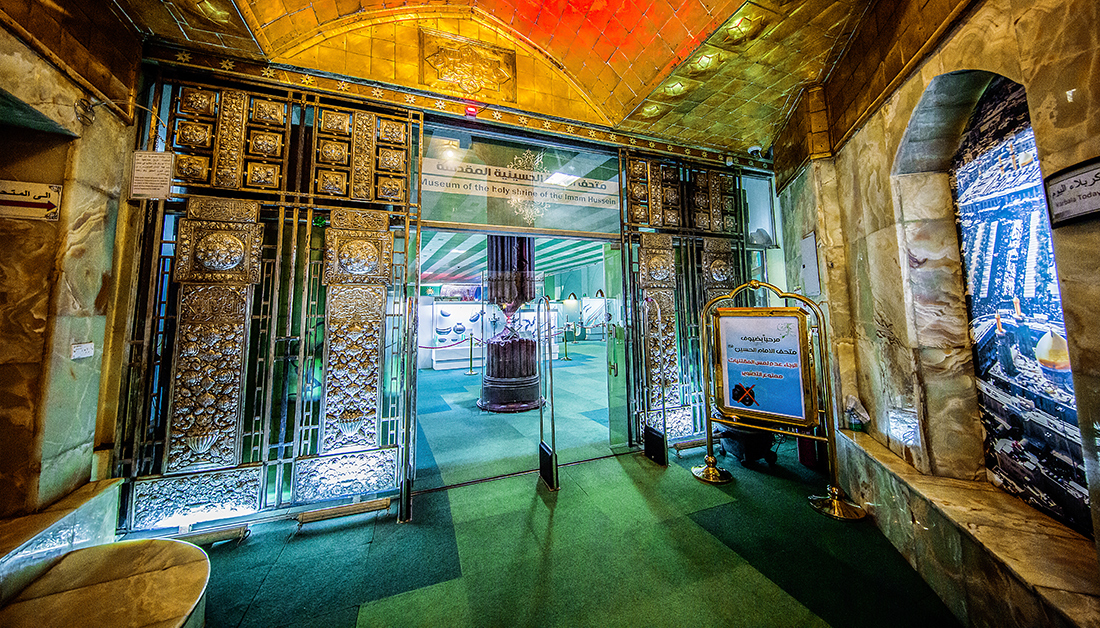 Valuables and antiquities – from all over the world – are gathered at Imam Hussain Museum where more than 6 million visitors, from every corner of the globe, visited since it has been established on July 5, 2011 – according to recent statistics.
Se'eed Zumaizem, historian and museum assistant director, said that Imam Hussain Museum is one of the most important museums in Iraq, for it has priceless antiquities presented by adorers of the Ahlul-Bayet (Peace Be Upon Them), sultans, and kings in the past centuries.
He added that the museum, in the past, was robbed several times and many antiquities were stolen, and the worst robbery committed was by Wahabi robbers in 1801.
He also said that the most valuable thing at the museum is a piece of hair believed to belong to the Prophet Mohammed (God's Blessings and Peace Be Upon Him and His Pure Family), which is displayed once a year, as well as a small amount of the original soil – taken from a place near the grave of Imam Hussain (Peace Be Upon Him) – that was first seen bleeding on the Day of Ashura in 2012.
The museum has been customized to form the word "Hussain" in Arabic, and everything inside is in green and white.
The staff of the museum consists of 4 translators: English, Arabic, Persian, and Urdu.
Upon entering the museum, a masterpiece marble pillar, shaped like a wedge in the middle, resting on the word "Hussain" is seen.
The antiquities of the museum are equal in value to the world's best ones. Various types of weapons – presented by kings, princes, and sultans from Turkey; Iran; and Pakistan – one of which is considered the oldest, which is 200 years old, are also displayed. Some weapons belong to the Iraqi protesters of 1920, and recently, a sniping rifle – that belongs to the late courageous paramilitary sniper known as "Abo Tehseen Essalihey" who fought ISIS – has been added to the collection.
Besides the antiquities, there are many priceless handmade carpets – made in Iran and Turkey – one of which is believed to be the most expensive carpet in the world, for it is made of silk and adorned with golden names of the family of the Prophet Mohammed (Peace Be Upon Them).
The museum also has a collection of various ancient foreign currencies, unique manuscripts and books written in gold, doors made of silver, and a door believed it was used for the place where Imam Hussain (Peace Be Upon Him) had been martyred, in addition to a piece of the various lattice-enclosed tomb made of silver.
Ancient shields that date back to the Jalairid Sultanate, in addition to Yemeni bayonets are also displayed,.
Zumaizem mentioned that a curtain used to be used at the Repentance Gate in the Holy Kaaba was presented to the museum, for this curtain means so much to Muslims.
By: Mustafa Ahmed Bahidh
Translation: Mohammed Alobaidi