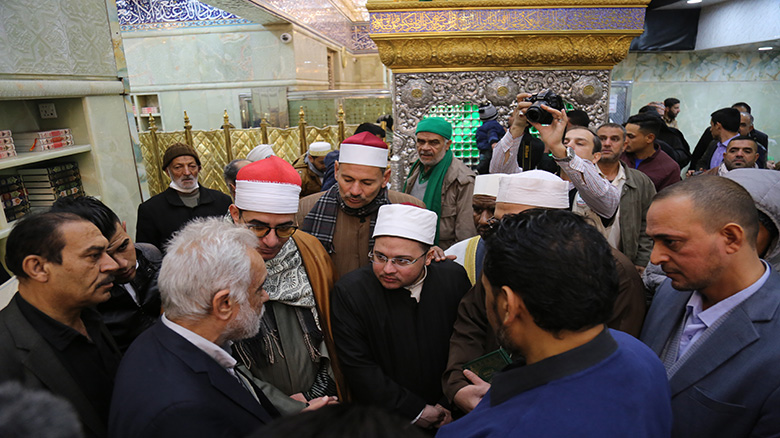 Imam Hussein Shrine received a delegation from the Ezher Religious School, located in Egypt.
The delegation consisted of a group of clerics, led by the head of clerics at the Ezher Religious School Nashat Abdus-Semea' Zari who said, "We have come to Imam Hussein Shrine to congratulate the Iraqi people on their victory over ISIS – the terrorists. We appreciate their working on spreading the sense of peaceful and humanitarian co-existence among the Iraqi society, the Egyptian society, or the Arab society in general."
He said further that Egypt, represented by president Abdul-Fettah Es-Seesi and the leaders of the Ezher Religious School, led by sheikh Ahmed Et-Taieb, is supporting the Iraqi people and praying for their victory.
Dr. Mohammed Remadhan Mohammed, member of Muslim Cleric Council of the African-Arab Anti-Extremism Union, said: "The ruling of picking up arms against ISIS, issued by the Supreme Religious Authority – in the city of Najaf – has aborted all the plans set by ISIS to target the Iraqi army. The ruling has rendered Iraq victorious."
He said further, "We hope that all the clerics will follow EsSestani's methodology, and intensify spreading the sense of unity and peaceful co-existence among the peoples of the world."
By: Mustafa Ahmed Bahidh
Translation: Mohammed Alobaidi
Attachments