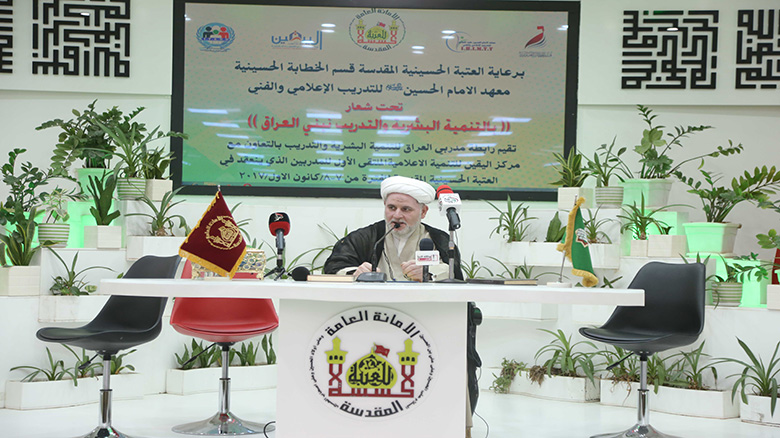 The Oratory Department of Imam Hussein Shrine has organized the first meeting for the Human Development trainers at Imam Hussein Shrine.
Faisel Ghazy, center director, said that the meeting was held in order to set studies to establish a headquarters for the Human Development trainers in Iraq.
He also said that the headquarters, which should be in Baghdad, will be the center that deals with all the trainers' information, qualifications, and courses.
He said further that the purpose behind establishing the headquarters is to incorporate all the Human Development Centers into the Non-governmental Organizations. He then added, "Everyone in the society should be educated and should develop their skills – whether they hold academic degrees or not – for we follow the Prophet of Islam Mohammed (May God's Blessings Be Upon Him and His Family), for he truly embodied human development.
By: Hussein Hamid El-Musewi
Translation: Mohammed Alobaidi
Attachments