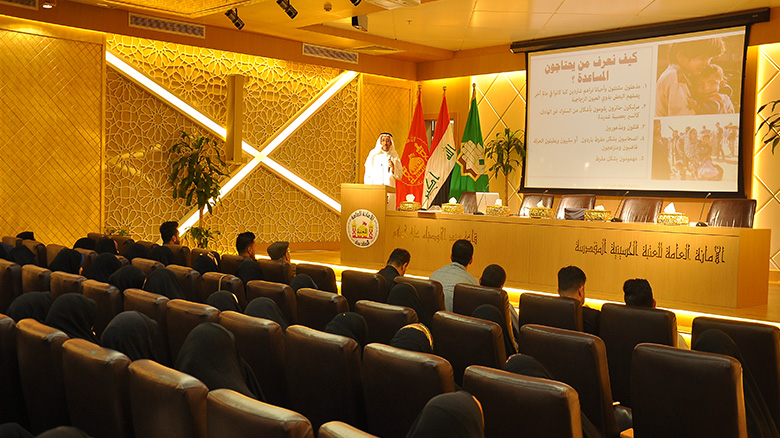 In cooperation with the Autism Center, the Quran House of Imam Hussein Shrine has held a symposium on the Psychological First Aid.
The symposium was attended by a number of autism institutes, Quran teaching schools, and educational centers.
The director of the Educational Training and Qualification Center of the Quran House Safa' Es-Sealawi said that the symposium titled "Psychological First Aid" based on the need of the society, especially nowadays the society is more exposed to rumors and shocks.
He said further that during the symposium, important issues were discussed such as how to tackle with those who are affected by rumors and shocks, confirming that there is a plan to hold courses in the educational centers, especially when Islam urges people to tackle such issues in order to render the society more stable.
By: Ibrahim El-Uaini
Translation: Mohammed Alobaidi
Attachments