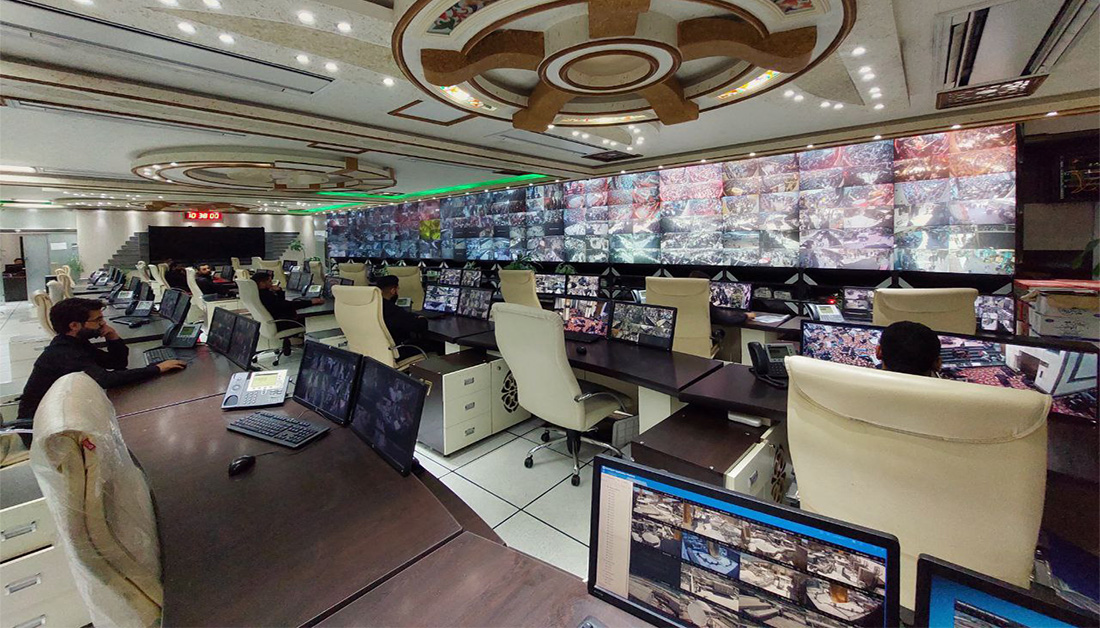 The security department at the Holy Shrine announced distributing over 1800 modern surveillance cameras during the al-Arba'een pilgrimage with AI detectors in case of any need.
Nasser Abdul al-Ameer, the official of electronic monitoring "Many advanced cameras have been deployed with face recognition techniques using AI to monitor any suspicious case or wanted criminal by law or the authorities."
He added, "This pilgrimage witness, for the first time, the actual use of AI by counting pilgrims' numbers using faces, not bodies, as in the past. This technique will help to provide more security to preserve pilgrims from any suspicious case or wanted criminals and track them, noting that all used devices are very modern and made in global origins, and the technical cadres are Iraqi professionals in AI."
He concluded, "The cameras used to analyse data are 60 cameras spread in particular places, noting that these techniques have almost zero error and are mostly accurate."
Translation / Aba al-Hassan Abbas
Attachments
:
Aba al-Hassan Abbas