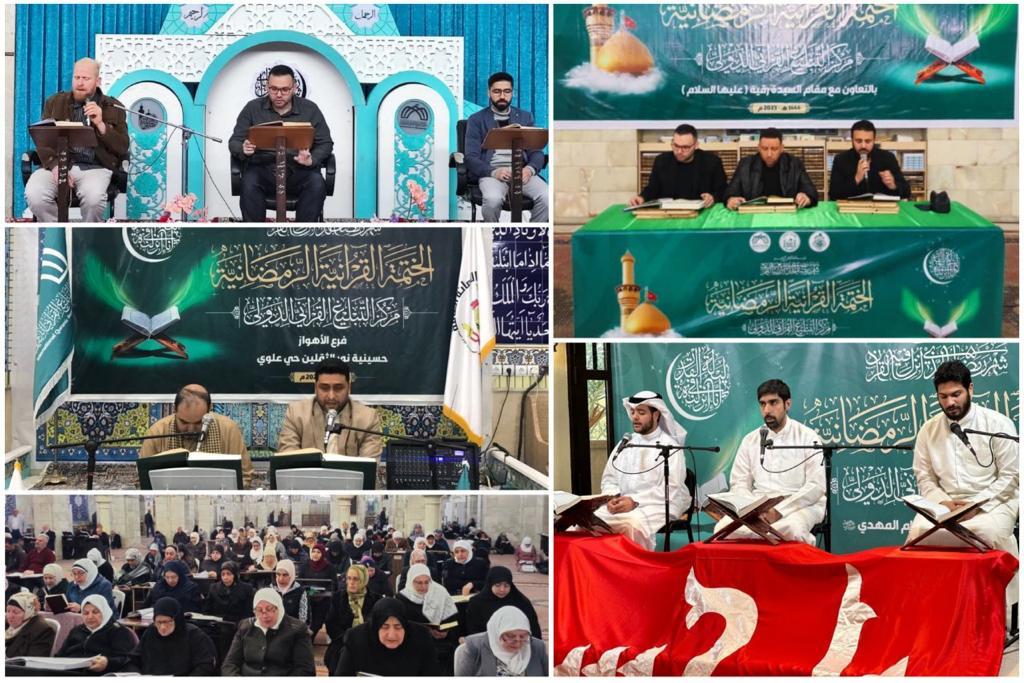 The International Quranic Preaching Center at the Holy Shrine launched its series of Quranic full-reading (Recitation of the whole Quran) in 10 countries as part of its program to revive the holy month of Ramadan.
The Director of the Center, Mr. Muntadhar Al-Mansoori, said: "In the commemoration of the Ramadhan, the Quran's Spring month, the cadres of the Preaching Center, under the blessed patronage of the Holy Shrine, took the initiative to organize a series of Whole Quranic recitations during Ramadhan as this year it reached 30 recitations distributed in 10 countries."
Regarding the countries that embraced these recitations, Al-Mansoori added: "The organization of the Quranic recitation program was distributed to 10 countries, through which the focus was on some of the most active and experienced branches, as seven of them were held in Indonesia, and ten were held in the Syria branch, in addition to Seven in each of the two branches of Iran (Holy Qom, Al-Ahwaz), as well as several recitations at the Centre's branches in Lebanon and the branches of West African countries (Mali, Burkina Faso, Uganda), in addition to (Kuwait, Australia, Afghanistan)."
Attachments
:
Aba al-Hassan Abbas