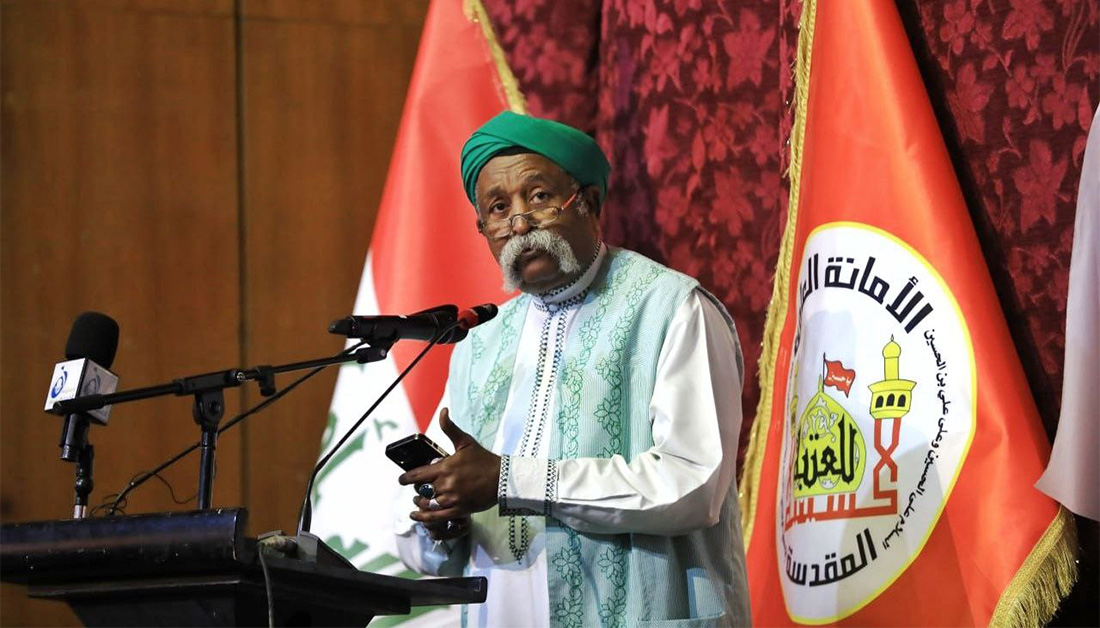 The UNESCO Ambassador for Peace and the Secretary-General of the International Theater Organization (ITI) announced the return of Iraq to the Arab International Theater Organization system after decades of absence.
These words came during the inauguration party of the al-Hussainy al-Sagheer festival of the child theatre on its 7th version. 
Ali Mahdi said in an interview, "First of all, I salute Imam Hussain's Shrine General Secretariat, it's Secretary-General, and those in charge of the activities of the 7th al-Hussainy al-Sagheer International Festival for Children's Theater, as I stand here to review the history of this important festival for children's theatre, and what good ideas it contains that seek good through various arts and forms.
He explained, "The festival is witnessing a regional and international partnership by hosting Arab and foreign countries, especially that its sponsored by one of the most important religious institutions in Iraq, which is the holy shrine of Imam Hussain." 
He added, "From this place, and this important great festival, I convey to you the greetings of Engineer Mohammad Saif al-Afkham, President of the International Theater Authority (ITI) and members of the Executive Council elected through the World Congress held in the United Arab Emirates, in the presence of Arab and Iraqi personalities in coordination with the Iraqi Artists Syndicate, So we announce now that Iraq officially returns once again to the Arab International Theater Organization after an absence that lasted for decades."
Attachments
:
Aba al-Hassan Abbas