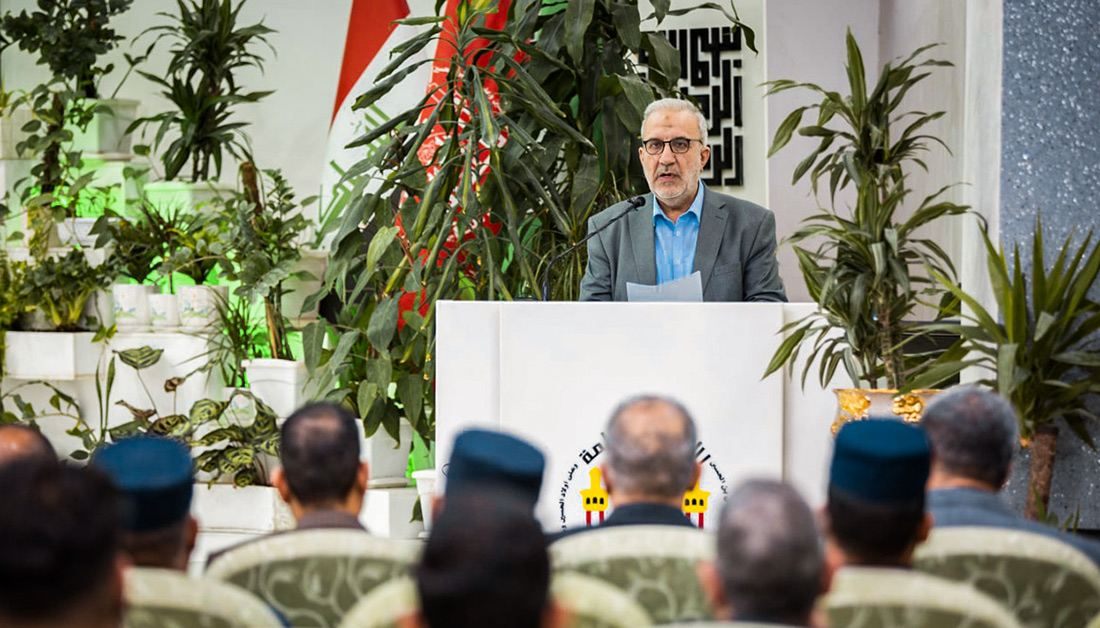 The Secretary-General of the Holy Shrine, Mr. Hassan Rasheed Al-Abaiji, confirmed that the shrine has accomplished many projects for women, This came during a celebration held by the Family Guidance Center on its 11th foundation anniversary and the birth anniversary of Lady Zainab (PBUH).
Al-Abaiji said, " We must avoid interacting with foreign habits and traditions that come through Social Networks and Social Media, which are intended to destroy all the values and Morals, and control our youth's minds and capabilities."
He added, "The General Secretariat of the Shrine, under the guidance of the representative of the supreme religious authority, Sheikh Abdul Mahdi al-Karbalai, seeks all kinds of straightness, and tries its best to keep the Islamic manners in the Hearts, noting that the Shrine worked very hard to spread family guidance centers, women's reporting divisions, Muslim family institutes."
it is stated that there are many accomplishments have been achieved by the Shrine, such as (Al-Zahraa university for girls) and (Sayyida Khadija Al-Kubra Specialized Hospital) and many to come."
Translated by / Aba al-Hassan Abbas
Attachments
:
Aba al-Hassan Abbas