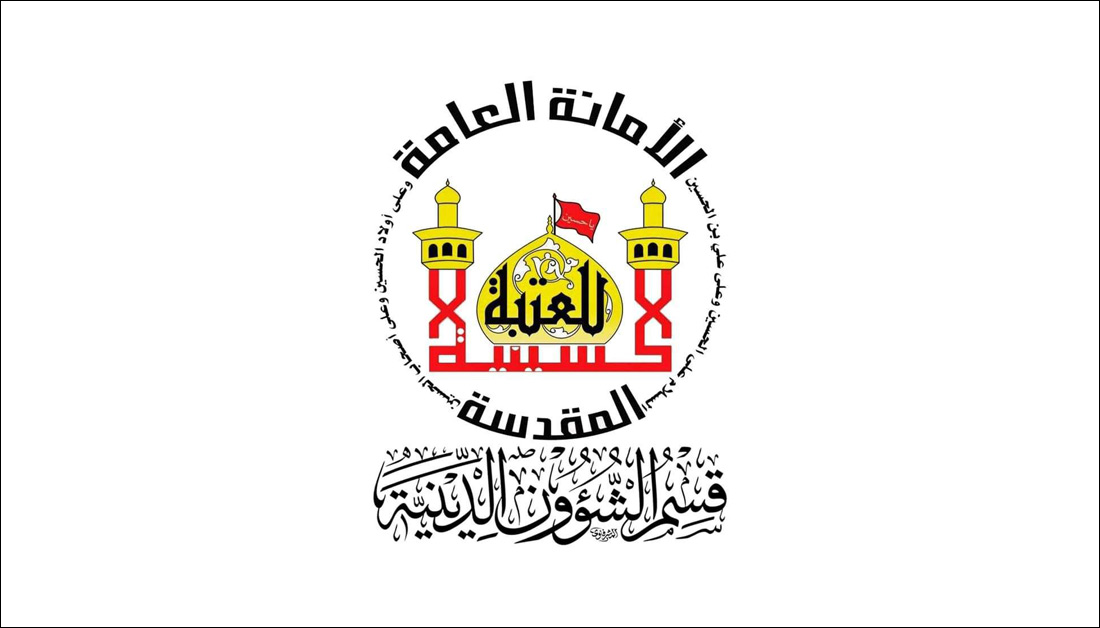 The University propagation Division affiliated with the Department of Religious Affairs at the Imam Hussain Holy Shrine revealed the results of the "Al-Ilmo-Noor" (Science is a Light) competition, which witnessed the participation of more than (10) thousand contestants from inside and outside Iraq.
The head of the department, Sheikh Ahmed Al-Safi, said in an interview with the official website, " holding such competitions aims to increase the knowledge in several aspects in life, especially the religious intellectuality in beliefs, jurisprudence, and ethics"
Al-Safi added that "the competition included (100) questions from The grand AyatoAllah religious references, Sayyid Ali al-Hussaini al-Sistani, Sayyid Muhammad Saeed al-Hakim, Sayyid Abu al-Qasim al-Khoei. 
He concluded that "the Shrine's administration allocated (50) valuable prizes, as the top ten will be sent to perform the single pilgrimage, while the (2nd ten) will be sent to visit the shrine of Imam Redha, while the (3rd ten) will be sent to visit the shrine of Lady Zainab, in addition to giving the (fourth ten) winners, tablets, and the (fifth ten) will give them various electrical devices"
Below are the names of the winners from inside and outside Iraq.
1_ Zahraa Aqil Khorshid Al-Bawi
2_ Ruaa Akram Hussain Al-Hakim
3_ Zahraa Basil Ahmed Al-Kufaishi
4_ Kawthar Saleh Obaid Al-Shamari
5_ Maryam Ayad AbdulKarim
6_ Omid Adnan Khalil
7_ Sarah Laith Abdul Reda Al-gayem
8_ AbdulAmir Haidar Issa Hilal
9_ Ali Hussein Sabti Al-Asadi
10_ Mortadha Ghatran Kadhum
11_ Asma Kadhum Nasser Al-Mir Taha
12_ Ruqayya Abdul-A'ali Abdul-Hussein
13_ Zahraa Al-Batool Abdel-Aali Abdel-Hussein
14_ Zahraa Hamdi Mohamed Saleh Al-Jazaery
15_ Zainab Jihad Mohammad
16_ Zainab Hamdi Mohammed Saleh
17_ Zainab Majed Abd Ali Al-Ayed
18_ Abeer Majid Abd Ali Al-Ayed
19_Fatima Mohammad Al-Saleh
20 _ Nour Al-Huda Maytham Mohammad
21_ Ahmed Hamdi Mohamed Al-Jazaery
22_ Asia Majid Abdul Ali Al Ayed
23_ Ayoub Madlool Nasser Thamer Al-Moussawi
24_ Batool Hamdi Mohammad
25_ Zahraa Youssef Abdel Mohsen Al-Mansoori
26_ Duha Hamdi Muhammad Al-Jazaery
27_ Kadhum Ghatran Kadhum
28_ Mohammad Sahal Mohammad al-Jubouri
29_ Mustafa Ghatran Kadhum
30_ Mustafa Laith Abdul Reda Al-Ghaym
31_ Saeed Sahal Mohammad Al-Jubouri
32_ Waham Majed Abdul Ali Al Ayed
33_ Ahmed Muthanna Radi Al-Jubouri
34_ Ilham Ghani Lazim 
35_ Ahmed Mohammad Matar Al-Absawi
36_ Rasool Abbar Saleh Al-Barki
37_ Mohammad Saad Abdel-Zahraa
38_ Mira Jamal Hassan Ghayyad
39_ Noor Al-Huda Qassem Karim
40_ Zainab Jeddaa' Farhoud
41_ Ali Abbar Saleh Abdul Hassan Al-Barki
42_ Hadi Mohammad Sabah Al-Musawi
43_ Azhar Jedda'a Farhoud
44_ Sarah Burhan Harami Al-Jubouri
45_ Ammar Saad Hamed
46_ Hassan Mohamed Raddam
47_ Anwar Hassan Fadel
48_ Eltfat Raheem Hamza Al-Maamouri
49_ Dhulfiqar Karim Nasser Al-Zaidi
50_ Hawraa Abdul-A'ali Abdul-Hussein Al-Kinani
Translated by / Aba al-Hassan Abbas
Attachments
:
Aba al-Hassan Abbas