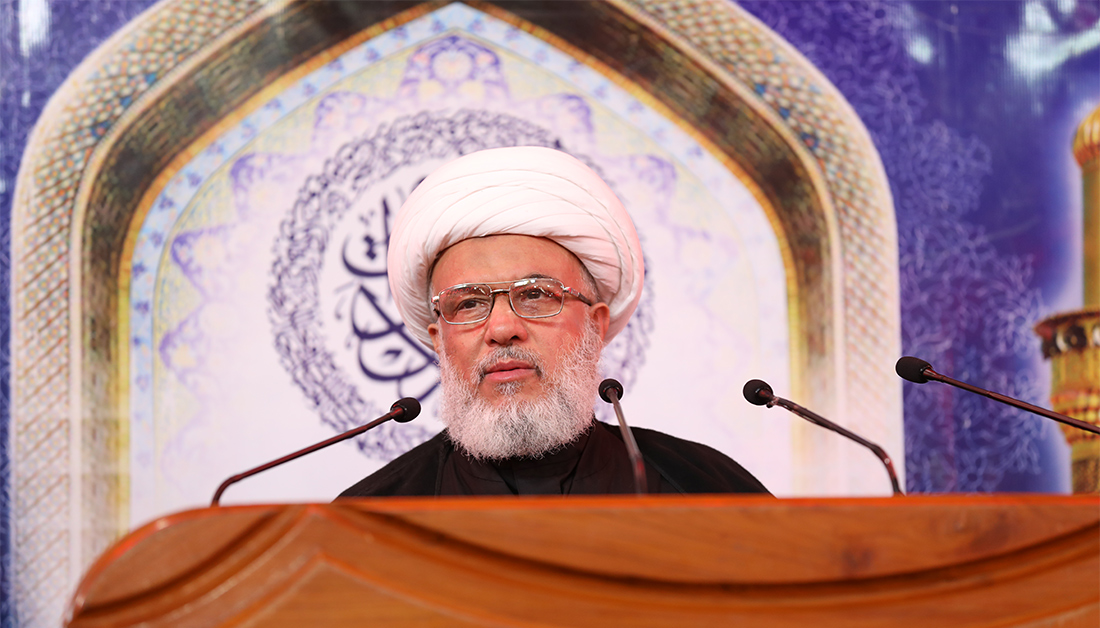 The Shia Muslim Supreme Religious Authority addressed protestors in Friday's Sermon held at the Imam Hussain Shrine on October 25, 2019.
Sheikh Abdul-Mehdi Elkerbela'i, the spokesman and representative of the Shia Muslim Supreme Religious Authority, said:
We call on our dearest protesters and security forces to maintain peaceful protests and never allow them to be driven into violence, riots, and acts of vandalism.
Under no circumstances must all protestors harm the security forces.
All protestors must necessarily look after public and private funds and never attack the government's installations, citizens' properties, or any party.
Harming the security forces by hurling stones or Molotov cocktails at them, and causing damage to public and private properties by setting fire to them or by any act of vandalism — which is illegal and incompatible with the peacefulness of the protests — will divert the protesters from having their legitimate demands fulfilled and subject the perpetrators to prosecution.
Security forces are but your fathers, brothers, and sons — many of whom took part in defending you by fighting ISIS and others who attempted to harm you — and they are doing their job today to maintain public order; they therefore should get nothing but respect and appreciation from you. Never allow those who intend to trigger riots to infiltrate among you and use your protests to assault our dearest security people, government's installations, and private properties.
Editing: Wela' EsSeffar
Translation: Mohammed Elobaidi
Attachments