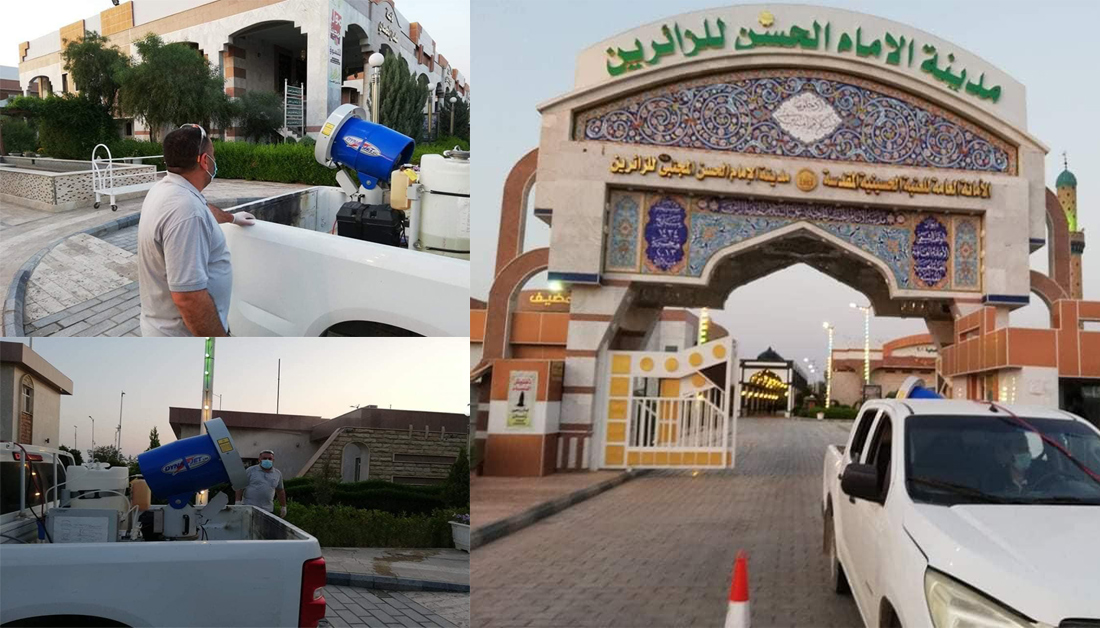 The Imam Hussain Shrine has put Imam Hasan Modern Pilgrims' City — located on Kerbela-Najaf road — at the disposal of the Iraqi Ministry of Health.
This is in compliance with the order issued by the Shia Muslim Supreme Religious Authority to augment the ministry's efforts to control the coronavirus pandemic.
Director of the city Hisham Elemeedy said, "Due to an increase in the coronavirus cases, Imam Hasan Pilgrims' City has been prepared to hospitalize patients with confirmed and suspected Covid-19," noting that the city has been fully equipped with everything required to take care of the patients.
Elemeedy added that the city prepared 48 suites; each has four beds, and 16 halls that take 300 beds.
"Food and medical services are offered at no cost to the patients," he said further.
It's noteworthy that since March 2020, the Imam Hussain Shrine put all of its pilgrims' cities at the disposal of the Ministry of Health in order to support the health sector and began establishing medical centers in several Iraqi cities.
By: Mustafa Ahmed Bahidh
Editing: Faris EshShereafy
Attachments