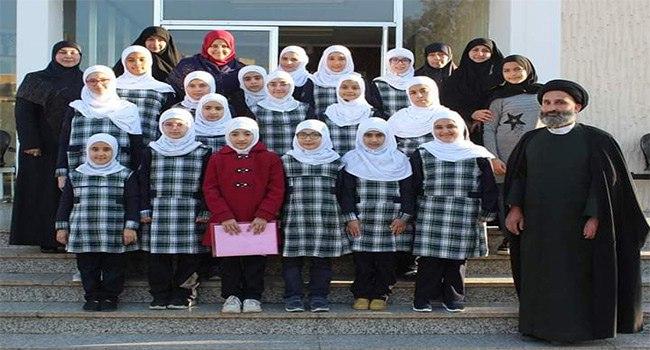 Within its international Quranic activities, the Quran House of Imam Hussain Holy Shrine has organized a number Quran sessions, courses and oral tests in the southern Lebanese district of Nabatieh.
Quran teacher Muhammad Hasan Mallah, from the Quran House branch in Lebanon, conducted oral tests in Quran recitation of chapters in Part 30 to students of the Winter Course.
Members from the branch then visited the Noble Quran Club at the Rehab al-Zahraa Charity, where they listened to the recitations of female trainees and presented those who memorized four chapters with valuable gifts.  
The Quran House branch in Lebanon will also hold in the coming days the program of 'Quranic Stations' on the occasion of the birth anniversary of Imam Ali, peace be upon him, and in cooperation with the Union of Municipalities of Sahel al-Zahrani at Prophet Sari Shrine.
Attachments