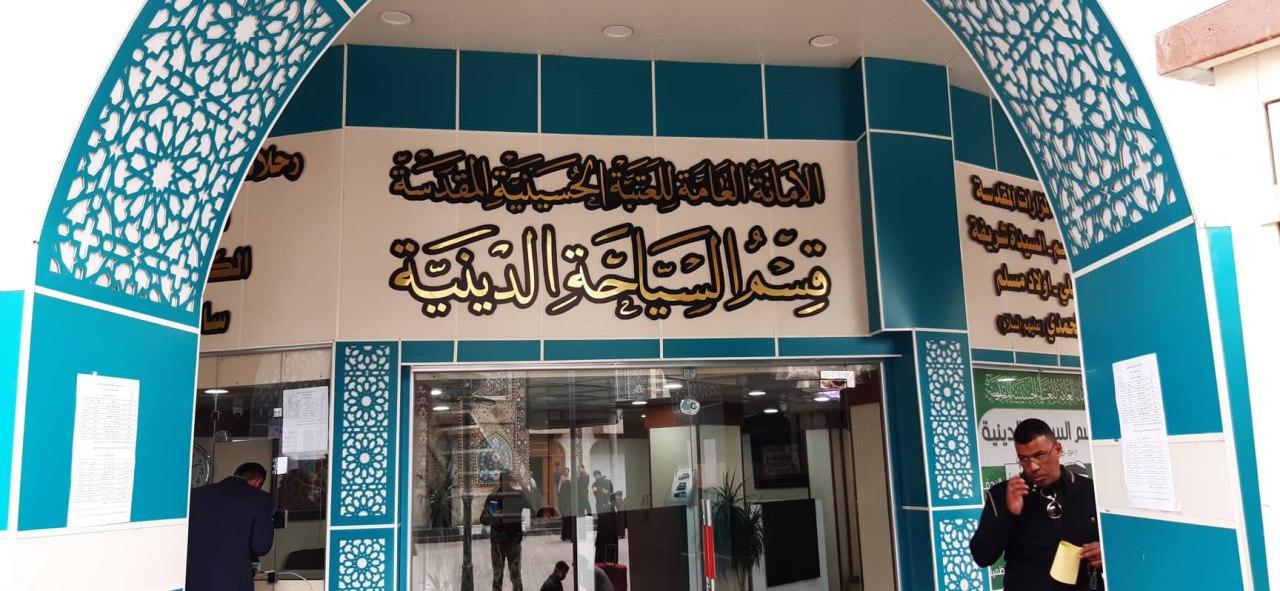 The Religious Tourism Department at Imam Hussain Holy Shrine announced the availability of various types of modern vehicles for transportation to all holy shrines inside Iraq and from border crossings, in addition to Baghdad and Najaf Airports, at subsidized prices.
Head of department Zaid Abdul-Wahid said, "Modern transportation vehicles include 50-passenger coach, 28-passenger Toyota Coaster, 14-passenger Kia Hiace, 11-passenger Hyundai Starex, 7-passenger GMC Yukon, 7-passenger Kia Carnival, 4-passenger Hyundai Tucson, and 4-passenger Kia Cerato."
"The department offers daily trips to several destinations within the country, including the holy shrines of Imam Ali,  al-Kadhumiya, al-Askariyain, Sayyed Muhammad, Zaid ibn Ali, Sayyeda Shareefa, al-Hurr, Awlad Muslim, al-Hamza, al-Qasem, Saeed ibn Jubair, Salman al-Muhammadi, al-Bakr, and the renowned mosques of Kufa and al-Sahla, in addition to other holy shrines," referring to the special travel packages to Saudi Arabia, Iran and Syria, to visit the holy shrines of Prophet Muhammad, Imam Redha and Sayyeda Zainab."
Abdul-Wahid added, "Through our good reputation and the excellence of the services we provide, we have become strong competitors in this sector, attracting large numbers of citizens in a noticeable increase in the Umrah season for this year."
The Religious Tourism Department is headquartered in al-Sidra Street, Karbala, with branches in al-Osra Quarter (Karbala) and Babylon.  
Attachments