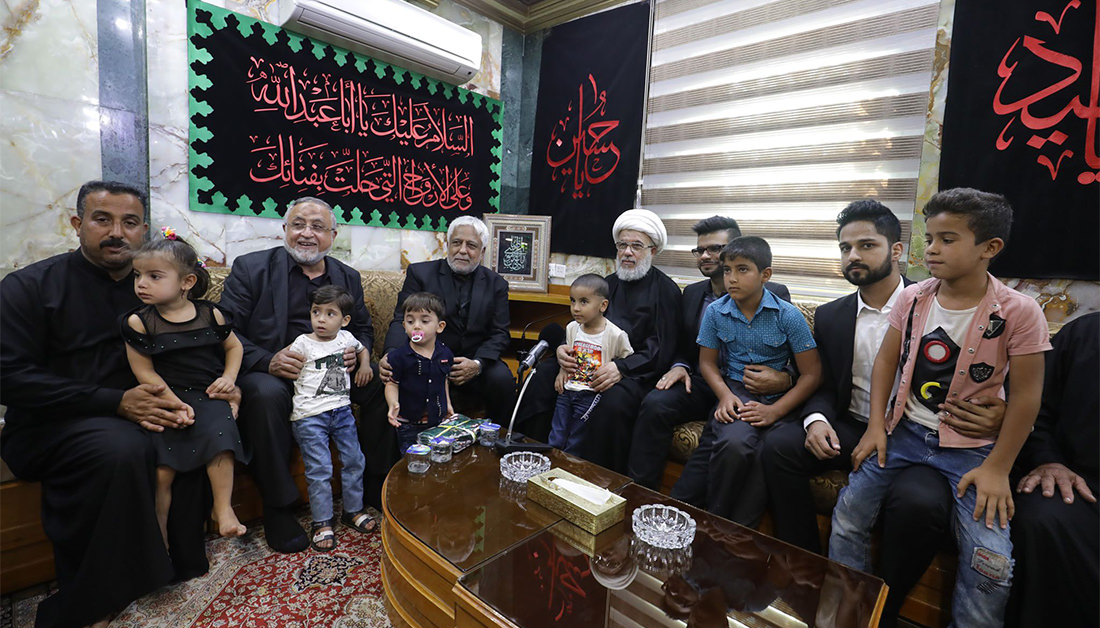 Since 2016, a team of volunteers from UK-based Who is Hussain Organization, Imam Hussain Holy Shrine and India-based Laureatte Educational & Welfare Foundation have been working hard to save the lives of Iraqi children suffering from heart problems.
Who is Hussain, a global non-profit organization that works to empower the deprived and the needy, made use of the platform to launch the #GiveLife campaign in collaboration with Imam Hussain Holy Shrine.
Holy Shrine coordinator Mr. Haider al-Mangooshi said, "Imam Hussain Holy Shrine's main role is finding poor Iraqi children with heart problems that cannot afford treatment and introducing the campaign to them."
The Organization then covers all treatment costs and Laureatte Foundation Chairman Mr. Aga Sultan provides free food and accommodation during their stay in Bangalore, where the treatment is done at Naryana Health City by specialist doctors at a subsidized rate offered by its Chairman Dr. Devi Shetty.
Chief Cleric of Imam Hussain Holy Shrine, Sheikh Abdul-Mahdi al-Karbalaey, welcomed the children and their parents at his office after their successful treatments.
For their part, the parents thanked the Holy Shrine, Who is Hussain Organization and Laureatte Educational & Welfare Foundation for putting smiles on their children's faces.
The #GiveLife campaign started in 2016 and has treated tens of children from around Iraq.
Attachments