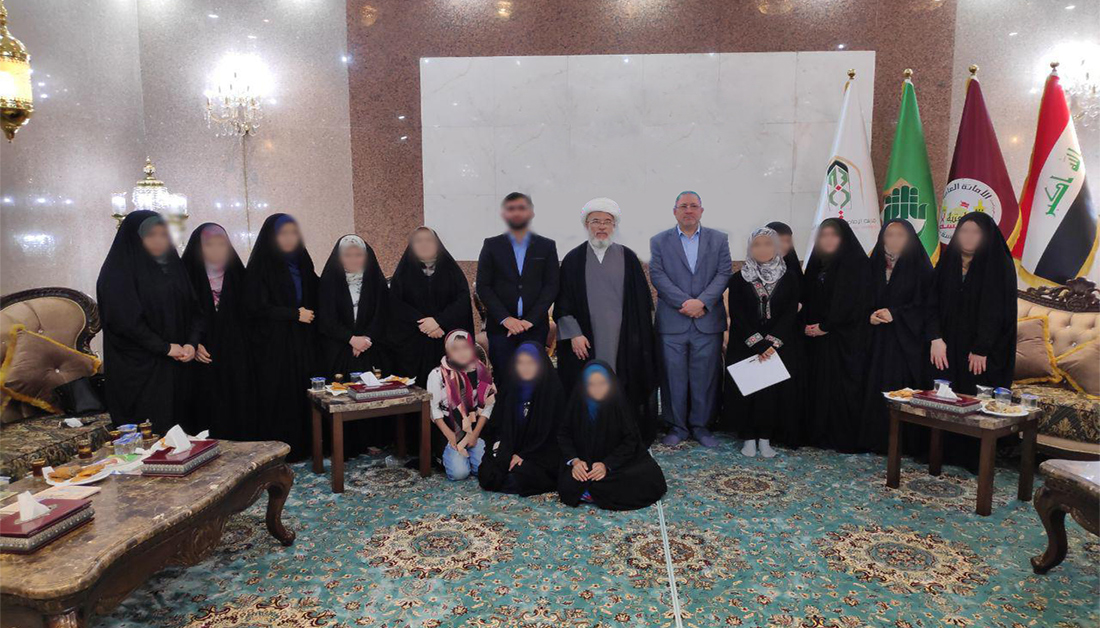 The representative of the Shia Muslim Supreme Religious Authority, sheikh Abdul-Mehdi Elkerberla'i, met with the Shabak and Turkmen women, children, and families – who have recently been manumitted after they were taken captives by ISIS – in the holy city of Kerbela on Sunday July 14.
Elkerbela'i expressed willingness to help them, accommodate them in Kerbela, and provide them with the best services including medical attention.
He confirmed that arrangements will be made with the relevant authorities to find suitable solutions to help these people overcome their crisis.
Delegation coordinator Sukaineh Ali said that the visit of the delegation came to hand over the case of the women and families, freed from ISIS, to the Shia Muslim Supreme Religious Authority to pressure the government to help them.
By: Mustafa Elbahidh
Photography: Hesenain EshShershahi
Translation: Mohammed Elobaidi  
Attachments