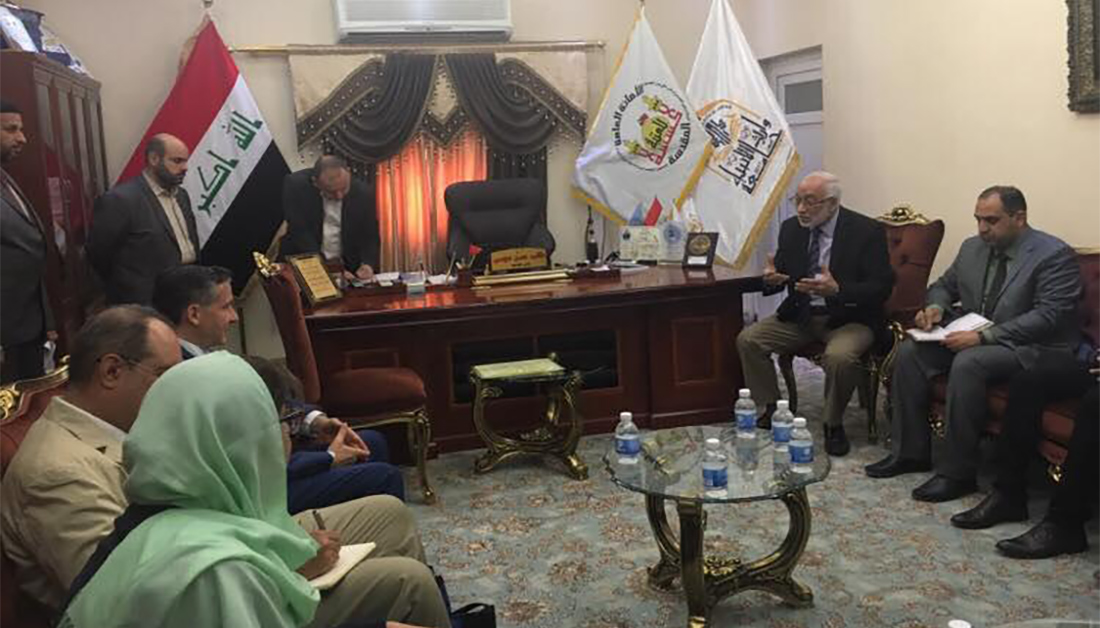 The French cultural advisor in Baghdad, John Noel Balio, along with his delegation, visited Warith University, which is affiliated with the Imam Hussain Shrine.
Balio said, "Warith University has many technologies and scientific utilities such as modern labs and classrooms."
He also said that other universities should endeavor to achieve what Warith University has achieved in two years such as publishing scientific researches and featuring in the world university rankings.
He indicated that the infrastructure of the university will enable it to collaborate with France's leading universities, noting that the French embassy will do its best to list Warith University as one of the world's best universities.
In a comment, Balio said, "We were surprised when we visited the university, and we rest assured that French students can study at it."
By: Mustafa Ahmed Bahidh
Translation: Mohammed Elobaidi
Attachments