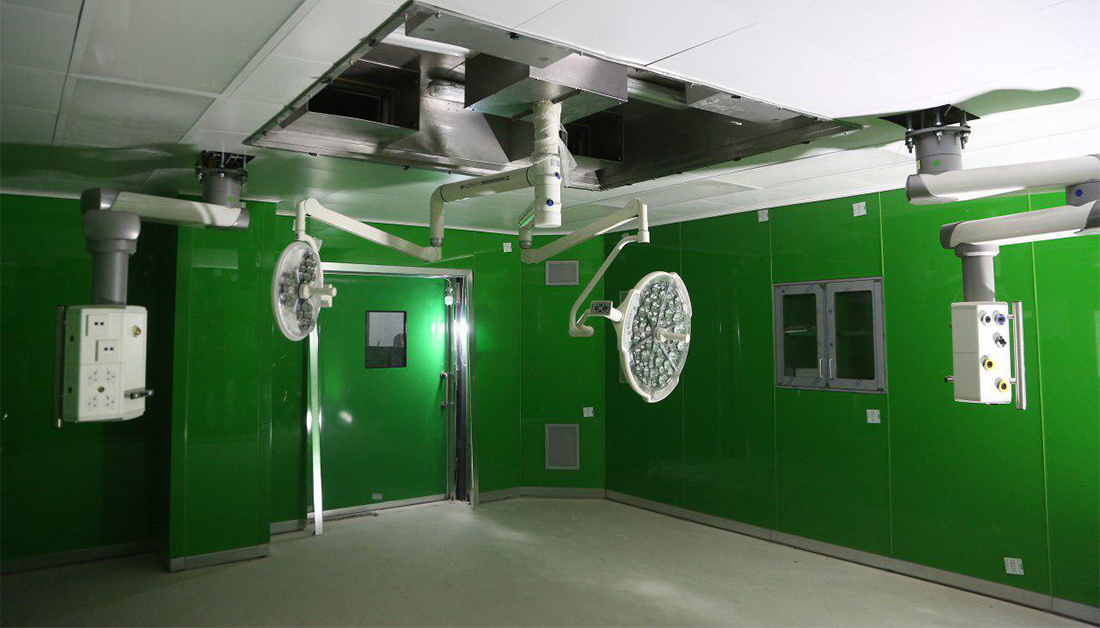 The Department of Engineering and Technical Projects at the Imam Hussain Shrine stated that Sheikh Ahmed Elwa'ili hospital project is almost complete.
Project's supervising engineer Sejjad Mohammed Hasan said the installation of modern medical devices is complete, adding that the Imam Hussain Shrine has contracted remarkable Italian companies to cover the operating rooms of the hospital with glass.
Hasan also said the hospital; 1150m2, has more than 160 wards and 8 dynamic operating rooms; first of their kind in Iraq and some countries of the region.
"The glass installation work will be finished at the beginning of August 2019," added Hasan, noting that 92% of the hospital project has been completed so far.         
By: Mustafa Ahmed Bahidh
Photography: Hesenain EshShershahi
Translation: Mohammed Elobaidi
Attachments