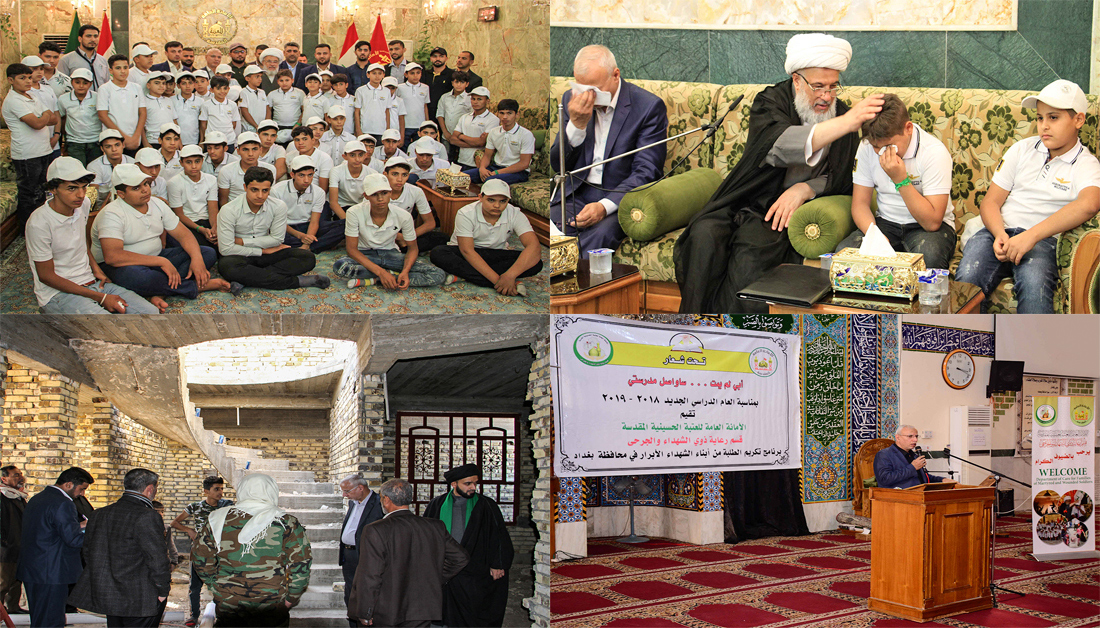 The Department of Wounded and Caring Martyrs' Families announced that more than 7 million dollar had been spent by Imam Hussain Holy Shrine for taking care of wounded and martyrs' families as well supporting fighters since attacking the gangs of IS on Mosul.
The head of Department Mr. Ahmed Rasool said that the Department is working hard to follow up all wounded and martyrs' families and trying to present the best facilities for them.
 Rasool added " The Department presents its services for 1080 wounded by send some of them abroad for treatment as well grants and supports for 1229 family."
" The Department also granted and built houses and married for 550 fighter, wounded and martyrs' families". Rasool clarified.
It's worth mentioning that the Iraq people memorize the fifth anniversary of Fatwa of high religious authority that issued from Imam Hussain Holy shrine against the gangs of IS in 13th June 2014.   
Attachments