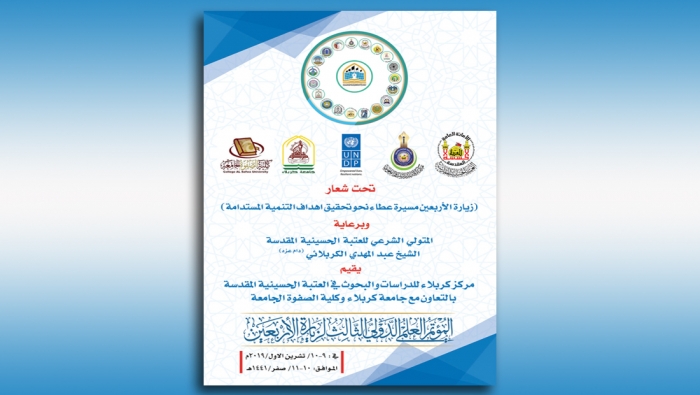 Karbala Center for Studies and Research, affiliated to the Holy Shrine of Imam Hussain, calls on all academics and researchers to participate in their research and writings at the Third International Scientific Conference to be held under the slogan ( Arbaeen Pilgrimage is a Tender March to Achieve the Goals of Sustainable Development).
Abdul-Amir Al-Quraishi, Director of the Center said that the conference will be held on October 9-10, 2019 in cooperation with Karbala University and Al-Safwa University.
He added that the conference aims at preserving and documenting Arbaeen pilgrimage as a social religious rite with the latest methods of documentation and modern presentation and monitoring its impact on the level of the individual and society, as well as highlighting on the role of Arbaeen pilgrimage in the cultural heritage of Iraq and the world and explaining its dimensions and purposes and social, cultural and civilizational impacts in the culture of our Islamic societies.
The conference includes themes of sustainable economy, sustainable media, community peace and youth and intellectual and educational challenges.
He explained that the conditions of participation should include the above themes, and the research has not previously been published.
" The conference receives the scientific outputs (Research - Studies - Working papers - Scientific posters) and they will submit to the scientific evaluation by a specialized scientific committee" Al-Quraishi clarifying .
He pointed out that the last date for receiving the abstracts of research on 20/7/2019, while the deadline for receiving the full research on 10/9/2019 on the email below:
Zyarat40@gmail.com
or contact the members of the Scientific Committee
 (+ 9647718066114) - (+9647718631686).
Attachments