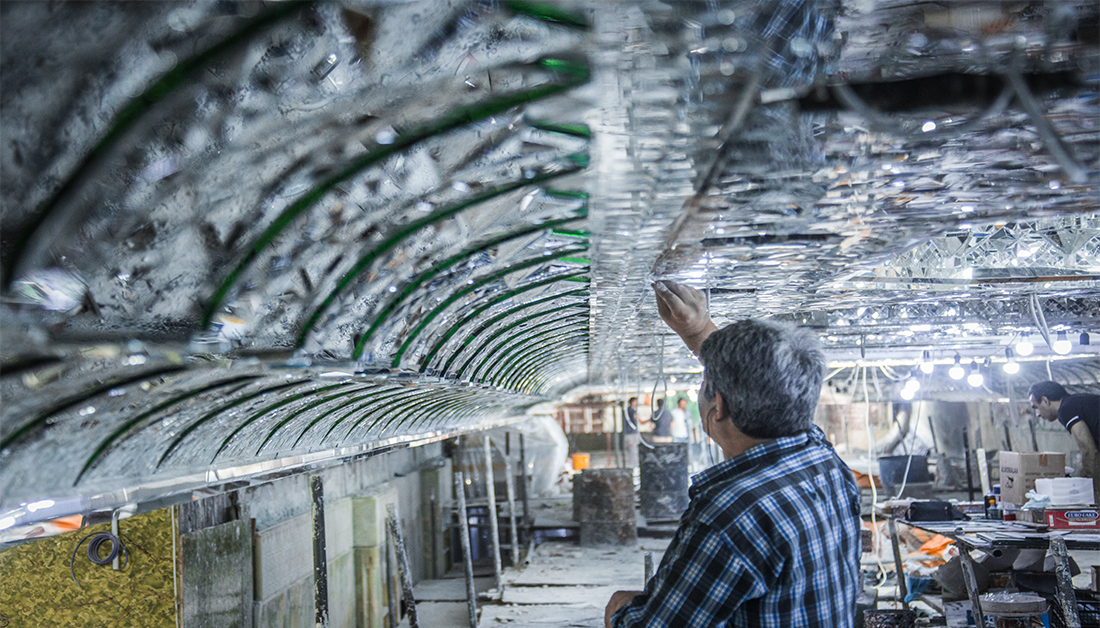 The Department of Maintenance of the Imam Hussain Shrine stated, Saturday, that covering the ceilings and walls of Elhujjeh basement, which is 1300m2, with pieces of mirror is nearing completion.
The head of the Department of Maintenance, Kereem Elembari, said that 90% of the work was achieved, and in 10 days the basement will be open to receive pilgrims.
He indicated that floral arabesque was adopted and the material of mirror used is break, heat, and pressure resistant.
By: Mustafa Ahmed Bahidh
Photography: Ahmed Elquraishi
Translation: Mohammed Elobaidi
Attachments